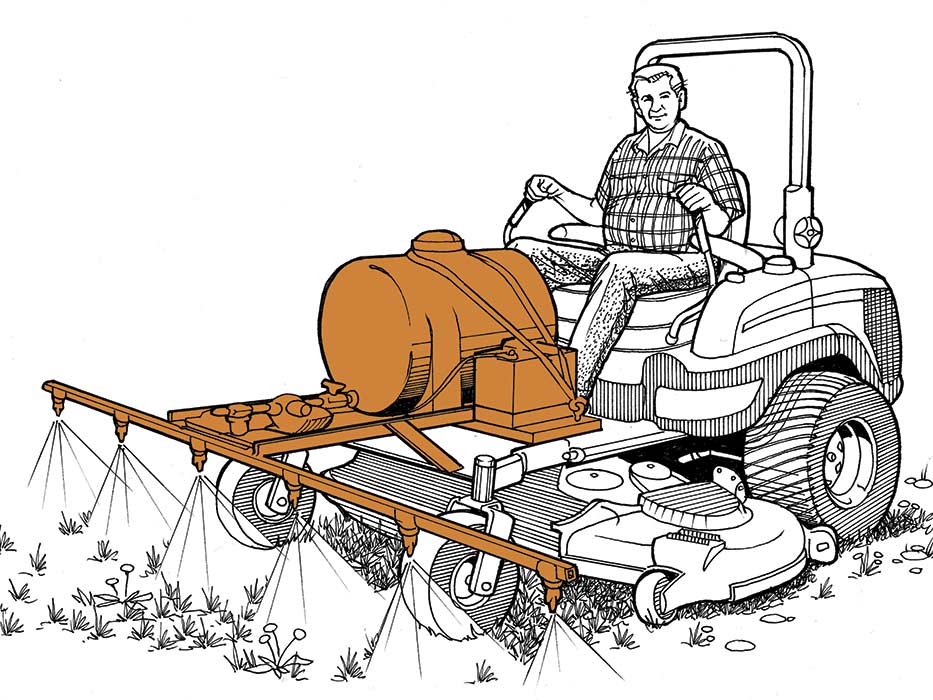 $200 Double Your Money Winner: Zero Turn Mower Doubles As Sprayer
The frame, built from angle iron and plywood, is bolted to the mower's platform. A 12-volt water pump draws chemicals from the 35-gal. plastic tank. The chemicals go through the hose, which is mounted on a 10' boom made of square tubing, and sprayed through nozzles spaced 20" apart. The pump is powered by a car battery with positive and negative clamps attached. Remove a clamp and the sprayer stops.
William Crossman farms with his daughter, Katie, on the Laurel Springs Grain Corporation Farm.
William C. Crossman III
Mount Holly, Va.
---
Organize Your Tarp Straps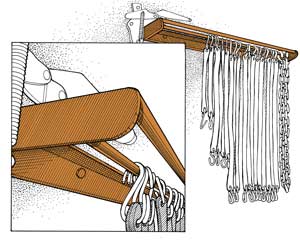 I got tired of hanging tarp straps on screws because finding the right length was always an issue. I built a rack using 1½"x1/8" angle iron, 25" long, with holes drilled 2" on center along the backside. I added two arms made from 11/8"x1/8" flat bar with two pieces of  ½" round stock between them. Straps are stored in two rows. Finding the right length is easy now.
Aaron Vigesaa
Hazen, N.D.
---
Hydraulic Hose Cleaner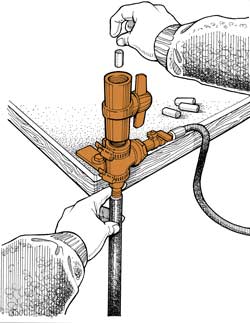 When making hydraulic hoses, clean them with foam pigs before installation. Attach the new hose to the bottom barb with the air supply valve turned off, and drop a foam pig into the chamber. When you close the upper valve and open the air supply valve, compressed air launches the pig through the new hose.
Brent Schaefer
Hancock, Minn.
Share your unpublished ideas to join our $100 Ideas Club. The Double Your Money winner receives $200. Other farmers featured receive $100 each. To submit your unpublished idea, which must include a description, photo or sketch, address and phone number, write to
$100 Ideas, Farm Journal, P.O. Box 1188, Johnston, IA 50131-9421, email [email protected] or fill out the entry form at www.farmjournal.com/enter_100_ideas. All published material becomes Farm Journal Media property.
This block is broken or missing. You may be missing content or you might need to enable the original module.