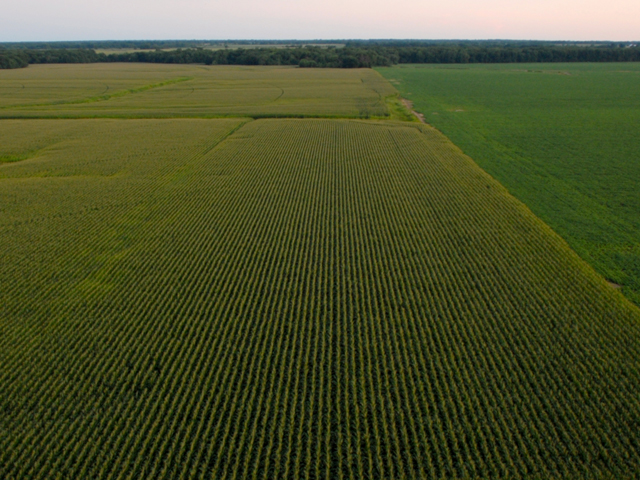 Yes, the column title is correct—an acreage battle is looming. In spite of what we heard for months of sideways trading markets and media fear of being saddled long term by mountains of grains (especially corn), some real issues are surfacing. The focus is on supply (thanks to Argentine problems), in a backdrop of good global demand.
By now the March 29 USDA Grain Stocks and Acreage Reports will hopefully have determined the accuracy or error of USDA's 90-and-90 million-acre estimates for corn and soybeans. It will have proven or dispelled the myth farmers love to plant corn.
Media analysts and think tanks were of the mind that with December futures cracking the $4 mark last month, buying soybean acres might be difficult.
The rationale has been the usual soybean-to-corn ratio; however, many ignore the intangibles that aren't understood unless one actually makes a living producing grains. It isn't as simple as a ratio. There is much more to it than that.
Cash Flow Revisited. At our early-February conference in Palm Springs, my estimated net income on rented ground (before taxes and living expenses) was about $9 per acre for corn and $28 for soybeans. With the increase in futures as of March 5, profitability grew to $28.28 per acre corn and $90 per acre soybeans.
While income per acre for both went up, net income on a total farm basis (before state, federal and FICA taxes) was paltry in corn. A 2,000-acre Illinois farmer looking at a before-tax income of $56,000 for 100% corn versus $180,000 for 100% soybeans was glaringly obvious. After paying FICA and state tax, the farmer earns $46,000, before federal tax. He can't live on $46,000, not to mention make any principal payments. The $180,000 for 100% soybeans works and offers the opportunity to live, and even pay off some principal. 
It is not the increase in per-acre profit that is impressive, it is the question of: Under which crop will my standard of living (disposable income after I pay everyone else including Uncle Sam) suffer—corn or beans? You can dispute my numbers, but do the math on your own farm before making an acreage-mix decision and facing the risks involved. If you think farmers love to plant corn, your risk of negative cash flow is huge, even if you market 50% of your crop well.
Rude Awakening. Based on a per 1,000-acre scenario, my seed company makes $93,000, my fertilizer guy makes $73,000 and my landlord makes $250,000 ($250 per acre), while I invest roughly $650,000 in corn for the privilege of making $28,000. Whereas, I invest $574,000 in soybeans and make $90,000. Odds are the machinery manufacturer does better than I do.  
A 5,000- or even 10,000-acre farmer increases disposable income, and might argue he can produce his way out of a problem by getting 110% of actual production history. But, in this environment, high leverage, production risk, wide basis and sub-$4-cash corn can bring down an operation in a year or two. We are in a year where the risk is the highest it has been in decades because low prices have deteriorated operating cash. 
Price Outlook. There was ample time to lock in good profits in soybeans, but not necessarily corn. I've talked with producers who have 2017 corn inventory who think holding old-crop corn in the bin in the current demand-driven scenario is better than increasing corn acres to produce more of the same. I would agree; however, a lot can change in April.
The market can get nervous about drops in U.S. corn  acres or South American corn production. I can make a case for corn carryover under 1.6 million bu., which is much less than most out there. But I don't know if the risk is worth it with soybeans more in demand and past good hedgeable prices. Let the acreage wars begin!