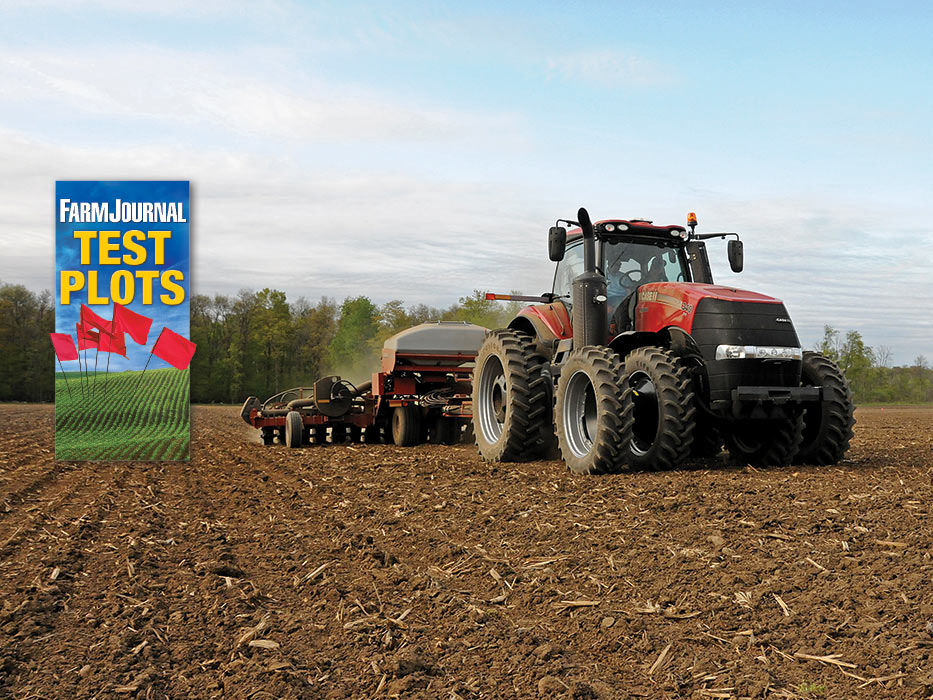 In the north-central soybean production areas of the U.S., white mold can be a significant yield-limiting disease. As a result, Farm Journal Field Agronomist Missy Bauer, as part of the Farm Journal Test Plots program, has been studying how population and foliar treatments impact white mold management.
---
White mold infection occurs during flowering, and wet, humid conditions increase the likelihood of an outbreak. In 2017, Bauer studied six different treatments to determine if variable-rate planting, a herbicide and/or fungicides are viable options to managing white mold, which includes reducing the occurrence, and if/how they impact individual plant yield components and overall yield.
"In the past, we've looked at a single component to control white mold. In keeping with the systems approach, we decided to broaden our efforts and study how population combined with foliar treatments might impact white mold incidences," Bauer says.
Field trials were conducted in three locations in south-central Michigan, all in 15" rows. One field was irrigated and the other two had a history of white mold. A straight rate of 150,000 seeds per acre was compared with a variable rate based on the productivity of the management zone. The approach for variable rates was based on decreasing populations in highly productive zones where white mold typically thrives. Variable-rate populations ranged from 100,000 seeds per acre to 165,000. Chemical treatments included BASF's Endura fungicide for control or suppression of white mold and Valent's Cobra followed by Endura.
Cobra was applied at 8 oz. per acre with crop oil in the late vegetative stage. Endura was applied at 6 oz. with NIS at R2 (flowering).
In 2017, low humidity and a lack of rain did not create a favorable environment for white mold so severity was low. However, there was a reduction in the number of plants showing symptoms of white mold using a variable-rate population and fungicide, with the biggest decrease in the Cobra followed by Endura treatments.
When averaged across three locations, the systems approach using variable-rate population and a fungicide rose to the top. On average, yields increased 4.2 bu. per acre compared with the standard 150,000 population without fungicide. The fungicide increased yields by 3.3 bu. per acre in the standard population and only 1.6 bu. in the variable-rate population.
The variable-rate population helped reduce incidences of white mold so the fungicide was less important.
The most economical treatment was variable-rate population. The Cobra followed by fungicide treatment didn't increase yields despite an improvement in pods and seeds per plant. The stress caused by the Cobra couldn't be overcome in a low rainfall, poor vegetative growth environment.
"Population is a driving factor in white mold, so managing the disease by varying rates is a good place to start," Bauer says.