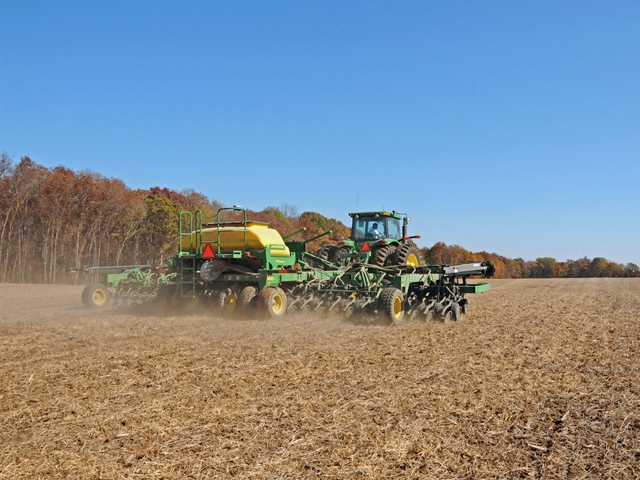 It turns out that Canadian farmers aren't that bullish on oilseeds, according to surprising projections from the government.
Farmers will cut canola and soybean acreage, defying forecasts by analysts, and wheat planting will climb more than expected, Statistics Canada estimates showed Friday. The bullish oilseed outlook had emerged amid trade friction between the U.S. and China, the world's biggest importer. Grain producers in Saskatchewan, the largest provincial grower, will expand acreage for the first time since 2013.
"Two-thirds of Saskatchewan is looking fairly dry, and a lot of the growers there would be leaning back to wheat because it's a better crop in a dry year," Ken Ball, a senior commodity futures adviser at PI Financial in Winnipeg, Manitoba, said in a telephone interview. "More so than dollars, they went with the weather perhaps."
Wheat acreage this year probably will surge 13 percent to 25.3 million from a year earlier, the government said. Analysts projected a 0.5 percent gain.
Canola seeding may fall 7 percent to 21.4 million acres, and soybean sowing will probably drop 11 percent to 6.5 million acres, the first decline in three years, government figures showed. Analysts expected a 2.4 percent gain for canola and a 0.1 percent increase for soybeans. Last year, planting of the crops rose to records.
Last month, data from the U.S. Department of Agriculture surprised analysts with a projection for spring-wheat planting that topped estimates.
Canada is the top canola producer and exporter and one of the leading wheat shippers.