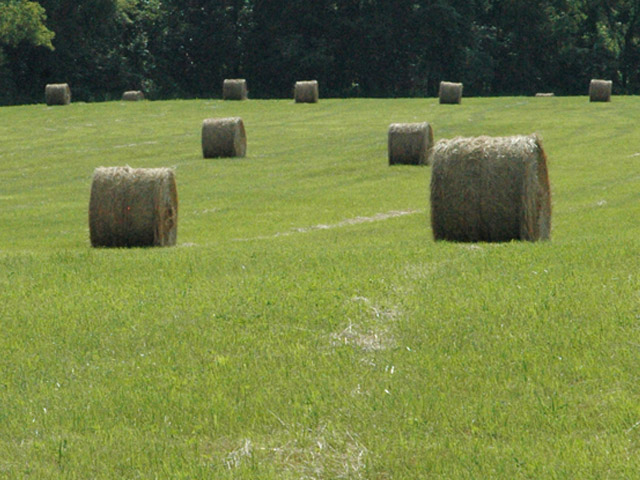 Farmland Update Iowa Land Values Lead Stabilization Trend
Although spotty, there are signs of stabilization underway in portions of the Corn Belt farmland market. The state's cropland rose values 2% in the six-month period ending in September and increased nearly 3% compared to a year earlier, according to a survey conducted by the Iowa Chapter of the Realtors Land Institute. That is the first increase in three years.
Other states, meanwhile, show steady to slightly lower declines. So why the gain in farmland values in Iowa?
First, note that the run-up in farmland values began in Iowa and then spread to other states a year later. Second, the downturn in farmland values also began in Iowa and then spread a year later to other states. So stabilization in Iowa farmland values while values are steady at best and mostly weaker in other states should not be surprising.
Third, the volume of farm properties offered for sale remains tight. That has tended to support prices for quality farms brought to the market. The number of properties moving to the market will likely rise seasonally this winter. But it does not appear a burdensome wave of supply is headed to the market in 2018. If sales volume remains subdued, the market in other states might also see signs of stabilization. —Mike Walsten
---
Hay Production Falls 3 Million Tons Amid Alfalfa and Grass Hay Issues
U.S. hay production will be close to 132 million tons in 2017, down 3 million tons from last year, according to estimates from USDA's National Agricultural Statistics Service (NASS) and reported by the Livestock Marketing Information Center. Alfalfa hay yields per acre will be down 5% from a year ago, and production is pegged to be down 4% despite harvested area growing by 1%. All other hay production is down 1%, the center says.
Total hay supplies for the 2017/18 crop year are down almost 2% from the previous year. The decline comes amid a 2% increase in roughage-consuming animals in the U.S. Hay prices have been tracking above year-ago values since spring with less hay and more livestock.
Grass hay values were weak in August, due in part to a 25% price decline in Oklahoma, the third-largest non-alfalfa hay producing state. Grass hay prices fell 5% in Texas, the largest producer of non-alfalfa hay, according to information the center publishes.  —Nate Birt
This block is broken or missing. You may be missing content or you might need to enable the original module.