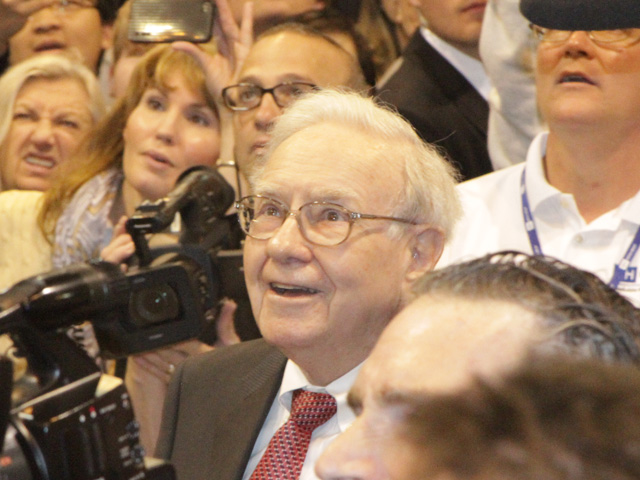 You farm business is not the same scale as Warren Buffett. But the Midwestern recently shared some tactical merger and acquisition strategies in his 2017 annual letter to shareholders that are worth pondering.
The Oracle of Omaha is known for his frugality, patience and endless quest for knowledge. As the second-richest man in the world in 2017 (only behind Bill Gates) and CEO of Berkshire Hathaway, Buffett has a notable viewpoint on business in America.
What does Buffett look for when he wants to expand the value to Berkshire Hathaway, a holding company that oversees and manages a number of subsidiary companies? He has identified four building blocks that add value:
Sizable stand-alone acquisitions
Bolt-on acquisitions that fit with businesses we already own
Internal sales growth and margin improvement at our many and varied businesses
Investment earnings from our huge portfolio of stocks and bonds
When looking for new stand-alone businesses, Buffett says the key qualities they seek are durable competitive strengths, able and high-grade management, good returns on the net tangible assets required to operate the business, opportunities for internal growth at attractive returns and a sensible purchase price.
Buffett admits the sensible purchase price was a barrier to nearly all the deals the company reviewed in 2017.
"Despite our recent drought of acquisitions, Charlie and I believe that from time to time Berkshire will have opportunities to make very large purchases," Buffett writes. "In the meantime, we will stick with our simple guideline: The less the prudence with which others conduct their affairs, the greater the prudence with which we must conduct our own."
In the bolt-on-acquisitions arena, Buffett detailed that Clayton Homes (a subsidiary of Berkshire Hathaway) acquired two builders of conventional homes in 2017. This move more than doubled the company's presence in a field they entered a mere three years ago. These acquisitions perfectly complemented Clayton Homes and, as a result, the company tallied 49% of the manufactured-home market last year.
The last two strategies are more obvious and ones you've likely already employed. The other great part of Buffett's annual letter is he's great for one-liners of wisdom. Here are a few gleaned from this year's letter:
Don't ask the barber whether you need a haircut.
Betting on people can sometimes be more certain than betting on physical assets.
America's economic soil remains fertile.
Your mind may well become rattled by scary headlines and breathless commentary. And an unsettled mind will not make good decisions.
The light can at any time go from green to red without pausing at yellow.
When major declines occur, however, they offer extraordinary opportunities to those who are not handicapped by debt.
Though markets are generally rational, they occasionally do crazy things.
Read the entire 2017 letter to Berkshire Hathaway shareholders.
Read more:
Lessons From A Famous Billionaire
Warren Buffett tells all with secrets of business excellence
Warren Buffett's Recipe for CEO Success
The famous billionaire shares the key traits for his CEO successor, which include the ability to fight the ABCs of business decay.