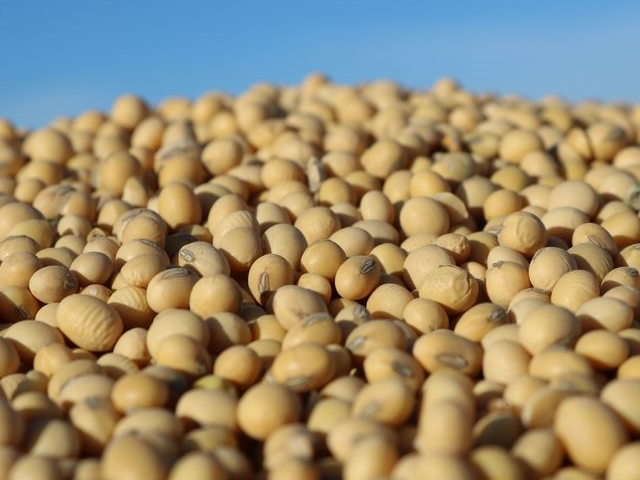 We have yet to put behind us a year of turmoil and uncertainty. So, it might be prudent to look ahead at planting decisions for 2019. The ramifications of what appears to lie ahead from a supply and demand standpoint gives us something to contemplate before our critical decisions.
USDA's August supply and demand numbers show some significant changes are needed to make an attempt at coming anywhere near achieving equilibrium for grain prices.
Market signals tell us changes in grain flow and the effects of tariffs to date require a big reduction in soybean acreage for 2019. As USDA's estimate for 2019 shows, a reduction of 5 million acres in the U.S. won't help much. Even lofty expectations for global demand of protein (soybeans and meal) keeps ending stocks double what is needed to sustain a price over $9, not to mention the proverbial $10.
If I assume the 5-million-acre reduction in soybeans increases corn by 3 million acres and wheat by 2 million acres, the corn balance sheet is tolerable—but not exciting. Globally, farmers will gravitate to wheat with unabashed enthusiasm, which might help the excess soybeans situation. An opportunity to sell $4 cash corn for fall 2019 delivery could make the acreage switch even larger.
The soybean S/D table shows an 8-million-acre cut in acreage is needed to give beans a shot at topping $10. Impossible? Not so fast! In 2007, soybean acreage was reduced nearly 11 million acres from 2006 to serve the need for corn acres to meet the ethanol mandate.
The wide basis in the northern Plains of minus $1.50 to $2 from the lack of business in the Pacific Northwest suggests my newest competitor in Illinois is my farming involvement in North Dakota. Sourcing soybeans in North Dakota, minus the cost of rail to Chicago and barge to the Gulf, might be cheaper than Illinois.
The problem? The restructuring of global grain flow due to Chinese tariffs is something our politicians might not fully understand. The solution? A quick resolution of the tariff situation. The alternative: To reinvent grain marketing as I have come to know it over the past 30 years. Bummer! 
(click the charge to enlarge)
The Latest From Jerry: Find current market insights, in-depth analysis with accompanying charts and audio commentary from Jerry Gulke twice a week at AgWeb.com/gulke
Jerry Gulke farms in Illinois and has interests North Dakota. He is president of Gulke Group, Inc., a market advisory firm. You can contact him at (707) 365-0601.
Disclaimer: There is substantial risk of loss in trading futures or options, and each investor and trader must consider whether this is a suitable investment. There is no guarantee that the advice we give will result in profitable trades.