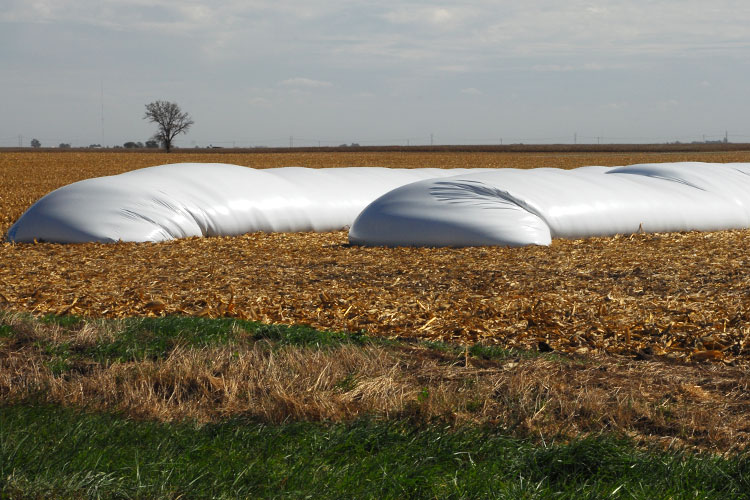 Indigo Ag, Inc., is launching an on-farm storage program for U.S. farmers to enable identity preservation of corn, soybeans, cotton, wheat and rice. Here's how it works: Indigo partners with farmers to store and monitor harvested grain. The company will lease existing bags or bins to store grain earmarked for the program or finance grain-bagging systems at no upfront cost for farmers who grow corn, soybeans and wheat. After harvest, Indigo handles pickup and transport directly to buyers.
"On-farm storage has the potential to significantly improve farmer profitability," said David Perry, Indigo's president and CEO. "Not only does it provide logistical efficiencies, but also it enables a new marketplace for buyers and farmers of high-quality, identity-preserved crops. When combined with the yield improvements from Indigo's microbiology and data sciences, we have the potential to really improve the economics, and the environmental sustainability, of farming."
Indigo compensates farmers for monitoring and loading grain while it's stored on their farms. According to the company, the total potential economic benefit for farmers is 45¢ to 65¢ per bushel, in addition to the premiums guaranteed to those who enter into contracts with Indigo.
Financing for grain-bagging systems is available for corn and soybean and wheat growers who farm at least 1,000 acres and commit to a five-year contract. Farmers who finance grain-bagging systems pay back a discounted cost over five years at zero percent interest.
"Through this program, Indigo keeps a virtual inventory of available grain. On each farm, we know the quantity and quality of the grain produced. We also know who produced it, where, and what agronomic practices were used during the growing season," Perry says. "New sensing and tracking technologies are allowing us to test and monitor quality and location, and new software technologies like blockchain are allowing us to preserve identity from the farm all the way to the table.
To learn more about Indigo and the on-farm storage program, visit www.indigoag.com/for-growers or www.indigoag.com/pages/point-of-view/why-on-farm-storage-is-important.