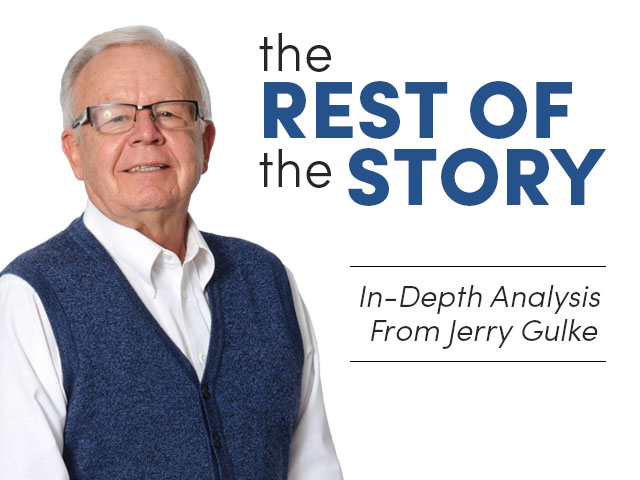 My position skeptical of China for 2018 total soybeans as well as 2019 is well known from reading this column for the past few weeks, DTN for months and our Friday weekly radio interview segments.  If not, here is a summary.
The market (advisors, brokers, speculators, commercial firms and others) having been wrong for years regarding China's demand and that globally as well with the tendency of USDA to agree, had consistently underestimated demand from a year to year basis. 

In fact back in 2016 some well-known observers went as far as to blame the USDA for erroneous information that led advisors recommend selling soybeans just before a $3/bu move.

The tendency for 2017/demand was to extrapolate year-over-year percentage increases into the outlook for 2017/18.  The USDA has followed suite to do the same for 2018/19 by raising exports to a record and an increase of 250 mil-bu over this year.
Along with this focus comes the idea that China has its back against the wall and has put them in a bad position having to come to the US for soybeans eventually as S America cannot provide 100% of their needs.
Having that focus has kept soybeans nervous.  If you are in that camp one would expect when/if there is an agreement with China, they (Chinese) will rush back into the market and buy our old crop soybeans.   This assumption has a lot of trader's positive soybeans and meal and keeping the price of soybeans higher because….
If they are correct in their assumption then the 108-110 mmt demand from China next year makes planting more soybeans this year even more critical.
Absent in anyone's rhetoric in the media on TV or Radio is even the possibility that China might use less than expected for 2017/18 (this marketing year) with likely no change for 2018/19.
If so, this will/would send repercussions through Agriculture as it then puts suspect on any outlook that anyone has for Chinese demand for anything, especially agricultural commodities. 
Once again, to assume anything so vital to one's economic well-being not only is naïve but can give assume a new meaning (ass u me).  Time will tell!
While assuming the seemingly obvious, old crop soybeans were about 90 cents below their 2018 highs posted March 2 after about 8 weeks of a weather market in S America.  Since then Brazil's production has nearly made up for Argentina's shortfall.
Speaking of weather:   I'll watch with interest the weather and planting progress of corn for the next 7-10 days in the northern areas of IA and southern areas of MN.  Mother Nature may have more to say about price direction and acres planted to corn and soybeans than whether or not we make a deal with China this summer.  Soon the planting season will be over and too late for price to influence planting decision, as the ship will have sailed.
Thank you for those who took advantage of our free 30 day subscription to our daily market wire/advice.  The deadline has past but if interested in other options, please Just go to info@gulkegroup.com  and request info, or just phone 480-285-4745;   707-365-0601.   
Below is a current weekly chart of Brazil's currency, the Real.  Hardly mentioned in news lately but a cheaper Real makes them more competitive as the US Dollar Index rises.  It is important to know that the Real is NOT part of the US Dollar Index which is a basket of other currencies and their relationship to the US Dollar.  Neither is the Argentine Peso part of the Index.