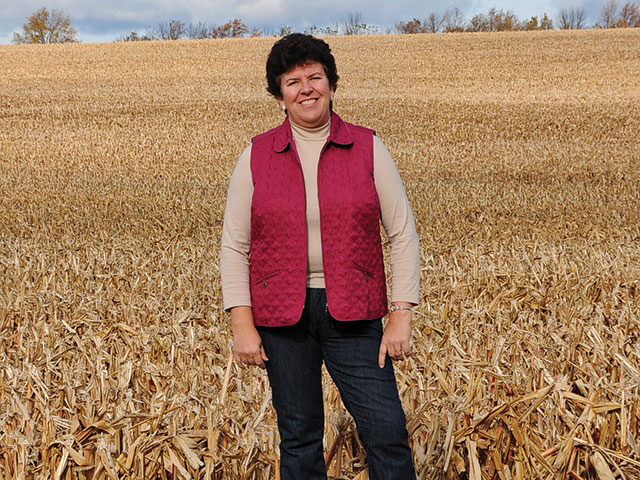 Farmers routinely tell Farm Journal Economist Chip Flory they take a conservative approach to marketing. But in reality, he says they're doing just the opposite.
"The most aggressive marketer is the farmer who tells me, 'I just use cash marketing strategies and that's all,'" Flory notes.
That describes how roughly 90% of grain farmers market today. Given where we are with prices and price forecasts for the next couple of years, that's probably not the soundest marketing approach.
"When you rely on cash marketing you're taking an 'all in' approach," Flory says. It means you're a price taker and you haven't given yourself any room to take advantage of a price swing to the upside that could have added dollars to your bottom line.
A better strategy, Flory says, is to adopt a "step approach" to marketing that can help you manage risk in the market. "It starts with knowing your basis and how it compares to a three-year or five-year average," he notes. "Once you know your basis, you can then select the right marketing tool, whether it's a cash market strategy, a hedge or a put option."
If you're new to these marketing tools, these terms might seem foreign. You might be thinking, "So, what's the meaning of basis and how do I use it?" Or perhaps you're thinking, "I tried hedging 10 years ago, got burned and it's not for me."
Regardless of which camp you're in, I believe we can help. We're offering the Farm Journal Marketing Education Series to help you develop a marketing and risk management plan that fits your operation. This four-chapter series, including a DVD and comprehensive workbook for each chapter, is designed to teach you step by step how to develop and improve your marketing strategies.
The four chapters of the series and topics addressed in each one include:
Assessing and Managing Risk: Risk assessment, the role of crop insurance and understanding basis.
Become a Better Cash Marketer: Weak-basis and strong-basis cash marketing strategies.
The Fundamentals of Hedging: Flexible marketing strategies and various hedging strategies.
Advanced Marketing Strategies: How to analyze charts, sell options and cover calls.
The series is available for $119 at www.ShopFarmJournal.com.