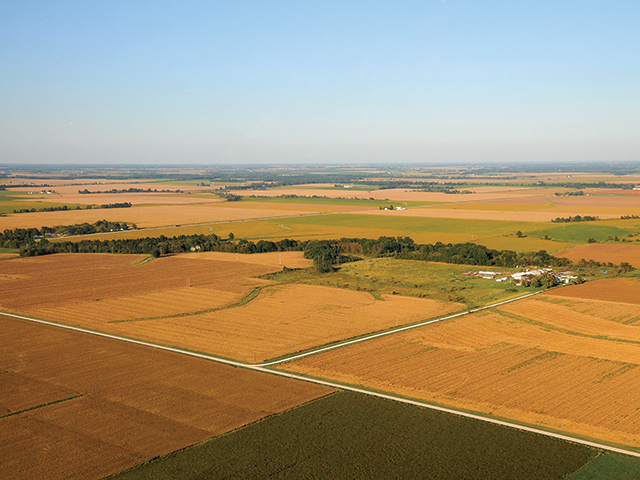 It's no secret that it's becoming harder and harder to find good land to rent at a fair price. For that reason, we decided to feature two farmers who excel in landlord relationships, so they could share some of their tips, tricks and tactics for finding and keeping good landlords. —Anna-Lisa Laca
Robert Mills Jr. | Callands, Va.
Robert Mills Jr. grows a wide variety of crops, but tobacco, soybeans and cattle are mainstays. Of the land he farms, a large majority of it is rented, and he has more than 30 landlords. As a former conservation specialist, Mills takes pride in his conservation practices and implements them on all the land he farms.
A: "I want people to pull up to a farm and know that I farm it," he says. "We use a lot of sustainable practices including crop rotations, cover crops, field borders, grassed waterways, terraces and stream crossings. We also plant grass and trees along streams with the goal of completely excluding cattle from our waterways. My landowners have been there for me. We've never lost a farm. When somebody retires in the neighborhood, that person comes to me and my family and says, 'Hey, would you like to work our farm?' It's a reputation we've built over time and one that we take a lot of pride in."
Andrew Fansler | Shelbyville, Ind.
Andrew Fansler grows corn and soybeans in central Indiana and has expanded his operation over the past 20 years by picking up additional rented acres.
A: "I was the first person in my community to advertise in local newspapers that I was looking for ground to rent," he says. "You are a partner with your landlord, so you need to be fair. Negotiating rent has always been the hardest point for me and my landlords. It was a tough conversation every year, so we structured long-term leases that are based on outside factors, like the annual cash rent report from Purdue University. I use both share crop leases and cash rental agreements plus a bonus. The rent prices are based on a spreadsheet I built that we input the new data into each year. Communication is critical. I talk to almost all my landlords every week or at least monthly. I treat all my landlords the same regardless of the number of acres they own. On my farm website, I have a tab for landowners. I outline my strengths as a partner for a landlord. I'm also willing to share names of current landowners and lenders as references to potential landlords."
Andrew Fansler and Robert Mills Jr. are both first-generation farmers. Listen to how they started and built their farms from the ground up and how they continue to innovate on The First Years podcast at bit.ly/TheFirstYearsPod
This block is broken or missing. You may be missing content or you might need to enable the original module.