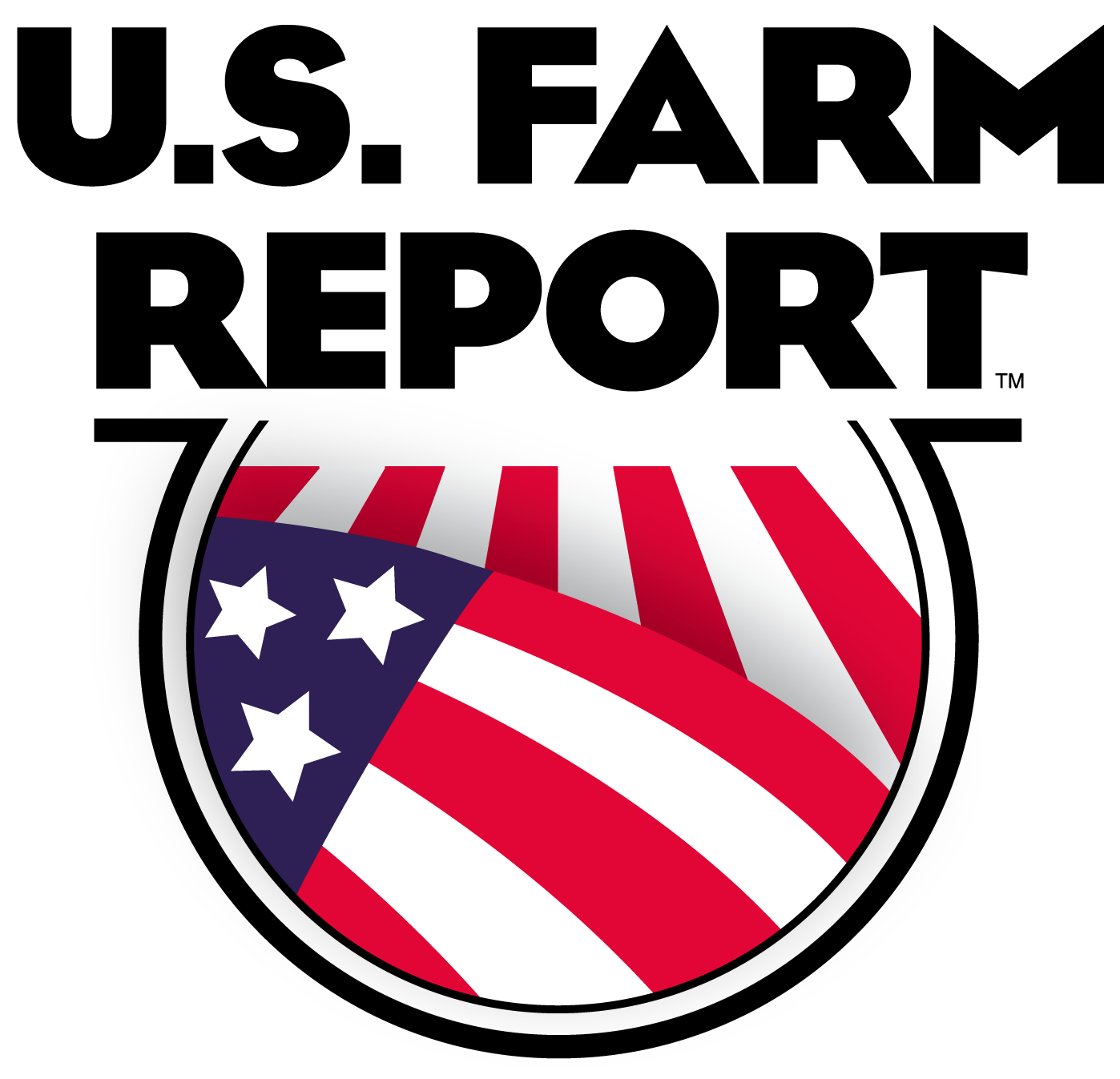 TODAY ON U.S. FARM REPORT
APRIL 28-29, 2018

HEADLINES
WELCOME TO U.S. FARM REPORT. I'M TYNE MORGAN, AND HERE'S WHAT'S IN STORE OVER THE NEXT 60  MINUTES.     CHINA'S STEEP TARIFF ON SORGHUM BARRICADING U-S  SORGHUM FROM ENTERING THE COUNTRY..   FOCUSING ON THE FARM BILL, WHY ONE AREA IS  TRYING TO LEVEL THE PLAYING FIELD WITH ARC AND  PLC PAYMENTS.  THE NASS DATA IS NOT AS ROBUST IN SOME AREAS OF THE  COUNTRY PARTICULARLY WHERE CERTAIN CROPS MAY BE REALTIVELY NEW OUR FARM JOURNAL REPORT FOCUSES ON WHAT IT'S  GOING TO TAKE TO GET THE FARM BILL ACROSS THE  FINISH LINE.  IT'S A BITTERSWEET CITRUS CROP IN TEXAS...   HOW THE LONESTAR STATE IS STEPPING UP TO MEET  THAT GROWING DEMAND.  AND IN JOHN'S WORLD.   

CHINA TRADE, SORGHUM
NOW FOR THE NEWS, PRESIDENT DONALD TRUMP SAYS HIS TOP OFFICIALS WILL TRAVEL TO CHINA TO TALK  ABOUT IMPORTANT ISSUES, INCLUDING TRADE. AND THAT'S SPARKING HOPE THAT THE POLITCALLY CHARGED TRADE DISPUTE BETWEEN TWO OF THE WORLD'S TOP ECONOMIES COULD BE RESOLVED BEFORE MID-MAY.  ACCORDING TO PRESIDENT TRUMP, U.S. TREASURY  SECRETARY STEVEN MNUCHIN AND U-S TRADE REPRESENTATIVE ROBERT LIGHTHIZER WILL HEAD TO  CHINA WITHIN THE NEXT FEW DAYS FOR NEGOTIATIONS  ON TRADE ISSUES BETWEEN THE TWO COUNTRIES. THE PRESIDENT SAYING THIS WEEK, QUOTE  "WE HAVE A VERY GOOD CHANCE OF MAKING A DEAL." HE NOTED THAT IF AN AGREEMENT IS NOT REACHED,  PROPOSED TARIFFS ON A HOST OF CHINESE GOODS  WOULD TAKE EFFECT AS PLANNED. AFTER CHINA HIT U-S SORGHUM WITH A 178 PERCENT  TARIFF, SOME OF THE SORGHUM SHIPMENTS EN ROUTE  WERE TEMPORARILY DISPLACED. THE TRADE TIFF ALSO IMMEDIATELY IMPACTING SORGHUM PRICES. THE 178 PERCENT TEMPORARY TARIFF ON U-S  SORGHUM IS OVER CHINA'S ANTI DUMPING AND  COUTNERVAILING DUTY INVESTGIATION LAUNCHED  EARLIER THIS YEAR.  BIDS FOR SORGHUM IN THE GULF OF MEXICO HAVE  NEARLY DISAPPEARED FOLLOWING CHINA'S DECISION  LAST WEEK BUT THE TARIFF ALSO ACTING AS A BARRICADE FOR SHIPS DESTINED FOR CHINA.  REUTERS REPORTING SEVERAL SHIPS EN ROUTE IMMEDIATELY TURNED AROUDN AT SEE ONCE THE  TARIFF NEWS HIT.  I VISITED WITH NATIONAL SORHGUM PRODUCERS CEO  TIM LUST THIS WEEK. HE SAID SOME OF THOSE  SHIPMENTS HAVE ALREADY FOUND NEW MARKETS.   SOME OF THAT GRAIN MAY NEED TO BE ABSORBED DOMESTICALLY, LIKELY IN THE U-S FEED SUPPLY. LUST  SAYS THE SORGHUM INDUSTRY IS WORKING FURIOUSLY  TO GET A SORGHUM OIL PATHWAY APPROVED,  ALLOWING IT TO BE USED FOR BIODISEL. 

PUSHING FOR NAFTA
NEGOTIATORS FROM MEXICO, THE U.S., AND CANADA ARE STILL PUSHING HARD TO GET A NEW NORTH  AMERICAN FREE TRADE AGREEMENT IN PLACE,  MEETING IN WASHINGTON THIS WEEK.  THE REMAINING ISSUES TO WORK THROUGH INCLUDE  AUTO RULES OF ORIGIN, LABOR,  DISPUTE SETTLEMENT  MECHANISMS AND DAIRY.  US TRADE REPRESENTATIVE ROBERT LIGHTHIZER SAYS  THE GOAL IS TO HAVE A PRELIMINARY AGREEMENT BY  MAY FOURTH...WITH CONGRESSIONAL APPROVAL  BEFORE DECEMBER HOLIDAYS. THE REVISED DEAL WILL NEED APPROVAL BY BOTH THE  HOUSE AND SENATE WITH A SIMPLE MAJORITY.  

PERDUE TESTIFIES
THE STATE OF THE RURAL ECONOMY IN THE SPOTLIGHT THIS WEEK, AS AG SECRETARY SONNY PERDUE SAT IN  FRONT OF HTE SENATE AG COMMITTEE... DEFENDING  EVERYTHING FROM TRADE TO OTHER HEADWINDS  AGRICULTURE IS FACING RIGHT NOW.   PERDUE REITERATING HE APPLAUDES PRESIDENT TRUMP FOR STANDING UP TO CHINA REGARDING THE  TRADE DEFICIT AND INTELLECTUAL PROPERTY THEFT  FROM U.S. COMPANIES.  HOWEVER, HE'S ALSO ENCOURAGING THE PRESIDENT  TO HAVE DISCUSSIONS WITH HIS CHINESE  COUNTERPART. PERDUE ALSO RECEIVING POINTED QUESTIONS ABOUT THE RENEWABLE FUELS STANDARD. BUT PERDUE MAKING IT CLEAR HE REALLY THAT ISSUE SITS WITH  EPA. EPA ADMINISTRATOR SCOTT PRUITT ALSO MAKING AN  APPEARANCE ON CAPITOL HILL THIS WEEK DEFENDING  NOT ONLY THE ADMINISTRATION'S WORK BUT HIS  ETHICS. PRUITT TESTIFIED IN FRONT OF TWO HOUSE  SUBCOMMITTEES WITH HEARINGS ADDRESSING THE  EPA BUDGET AND WHAT CRITICS SAY IS QUESTIONABLE BEHAVIOR BY PRUITT.  PRUITT JUSTIFYING HIS WORK AT THE EPA SAYING HE'S  ENDING MORE THAN TWO DOZEN REGULATIONS AND CONTINUING TO STOP "WASHINGTON'S POWER GRAB"  OF OVERREACH AND UNNECESSARY REGULATION. PRUITT WAS ALSO QUESTIONED BY LAWMAKERS ABOUT THE FUTURE OF THE RENEWABLE FUEL STANDARD.   PRUITT SAYING BOTH THE EPA AND CONGRESS NEED  TO WORK TOGETHER WITH RFS RULINGS.

SMITHFIELD NORTH CAROLINA RULING
NEIGHBORS OF A NORTH CAROLINA HOG FARM WON BIG IN A FEDERAL COURT THIS WEEK.A CASE DATING BACK  TO 2014.. A JURY AWARED 50 MILLION DOLALRS TO PLAINTIFFS  WHO LIVED CLOSE TO THE FARM.  AREA NEIGHBORS DIDN'T SUE THE FARM. INSTEAD  TARGETED SMITFHIELD FOODS, THE WORLD'S LARGEST  PORK PRODUCER, AND THE COMPANY WHO HAS A  CONTRACT WITH THE FARM.  THE NEIGHBORS SAY THE SMELL FROM THE HOG FARM  WAS SO OVERWHELMING, THEY IT WS IMPOSSIBLE TO  GET THE SMELL OUT OF THEIR CLOTHES. THE HOG INDUSTRY DIASPOINTED IN THE VERDICT, AND  THE PRECEDENT THIS SETS FOR FUTURE CASES.  THERE ARE AT LEAST 6 MORE CASES SIMILAR TO THIS  SET FOR SPRING AND SUMMER.  

RECENT RAINS HAVE EASED FIRE CONCERNS IN NORTHWEST OKLAHOMA. DAMAGE THE RECENT WILDFIRE OUTBREAK NOW BEING  ASSESSED STATE OFFICIALS SAY LIVESTOCK PRODUCERS WHO  LOST ANIMALS IN THE WILDFIRES MAY QUALIFY FOR THE  USDA'S LIVESTOCK INDEMNITY PROGRAM.  LIP PAYMENTS ARE MADE BY CALCULATING 75 PERCENT OF THE FAIR MARKET VALUE FOR THE AFFECTED  LIVESTOCK. PRODUCERS MUST FILE THE LOSSES DIRECTLY WITH  THEIR COUNTY FSA OFFICE.  

TEASE
THAT'S IT FOR THE NEWS. WHEN WE COME BACK, WE'LL  SEE IF MIKE'S PLANTING FORECAST LOOKS PROMISING.  PLUS LATER, WE'LL SEE IF THERE'S ANY HOPE FOR  MUTED MILK PRICES IN THE MONTHS AHEAD. 

WEATHER
MIKE HOFFMAN JOINS US NOW WITH WEATHER. MIKE, I KNOW WE GET A PEAK AT YOUR 90 DAY. DO YOU THINK THIS COOL AND WET SPRING TURNS INTO A HOT AND DRY SUMMER? TYNE I'M DEFINITELY NOT LEANING IN THAT DIRECTION. I THINK THERE'S  GOING TO BE ENOUGH COOL SHOTS AS WE HEAD THROUGH THE SUMMER  TO KEEP THAT HOT AND DRY SITUATION FROM HAPPENING FOR MOST OF THE TIME ANYWAY IT'S ALWAYS A CONCERN WHEN YOU HAVE AN AREA OF  SEVERE DROUGHT LIKE THIS THOUGH BECAUSE THAT'S AN AREA THAT'S  TOUGH TO GET RAIN. YOU DON'T HAVE ANY EVAPORATION OUT OF THE GROUND AND SO IT'S SOMETIMES HARD TO REVERSE THE EFFECTS OF A  DROUGHT. BUT WE'RE KIND OF HOPING THAT WE WILL SLOWLY DO THAT IN  THE TEXAS PANHANDLE OKLAHOMA PANHANDLE AND PARTS OF KANSAS. WE HAVEN'T REALLY CHANGED A WHOLE LOT OVER THE PAST  MONTH. THIS WAS A MONTH AGO. YOU CAN SEE WE'VE ADDED A  COUPLE MORE EXCEPTIONAL DROUGHT AREAS BACK THROUGH THE FOUR CORNER REGION BUT ALL IN ALL. THINGS HAVE IMPROVED ACTUALLY ACROSS  THE FAR NORTHERN PLAINS AS THAT TREND HAS CONTINUED AS WELL.  HERE'S OUR JET STREAM AS WE GO THROUGH THE END OF THE WEEKEND. PRETTY GOOD TROUGH IN THE EASTERN GREAT LAKES. THAT'S A SHOT OF  CHILLIER AIR THERE. ALSO A ALMOST TO CUT OFF TROUGH IN THE WESTERN  PORTIONS OF THE COUNTRY. SEE THOSE ARE SLOW MOVERS AS WE HEAD THROUGH THIS WEEK. IT WARMS UP QUICKLY BEHIND THAT FIRST TROUGH  INTO THE GREAT LAKES IN THE NORTHEAST AS WE HEAD THROUGH THE  MIDDLE OF THE WEEK THEN WE SEE ANOTHER DIP IN THE JET STREAM AS WE HEAD THROUGH THE END OF THE WEEK AND NEXT WEEKEND AND  THAT'S PROBABLY GOING TO BE ANOTHER CHILLY SHOT OF AIR FOR THE  WEEKEND FOR THE GREAT LAKES AND INTO THE NORTHEAST.  BUT THEN THE RIDGE BUILDS UP OUT WEST SO YOU CAN SEE THINGS ARE  MOVING ALONG. WE DON'T HAVE THE TROUGH STAYING IN THE EAST AND  A RIDGE OUT WEST WE SEE THINGS MOVING FROM WEST TO EAST. SO LET'S GO. ON MONDAY WE HAVE A STORM SYSTEM GOING THROUGH THE  NORTHERN PLAINS. COUPLE OF COLD FRONTS WITH THAT. THESE ARE WIDELY  SCATTERED SHOWERS AND THUNDERSTORMS THROUGH THE SOUTHERN PLAINS A LITTLE MORE WIDESPREAD ACROSS THE NORTHERN PLAINS AND A  FEW LINGERING SHOWERS IN THE NORTHEAST. OTHERWISE A WARMER FOR  MUCH OF THE EASTERN PORTIONS OF THE COUNTRY WEDNESDAY WARMTH  INTO THE GREAT LAKES IN THE NORTHEAST HIT AND MISS SHOWERS AND  THUNDERSTORMS MOSTLY MISSED THROUGH THE SOUTHERN MISSISSIPPI  VALLEY. LITTLE BETTER CHANCE BEHIND THE FRONT FOR SOME RAIN AND  MOUNTAIN SNOW THERE FRIDAY THEN THAT COLD FRONT INTO THE OHIO  VALLEY SCATTERED SHOWERS AND THUNDERSTORMS ALONG. AND THIS COULD BE THAT SHOT OF CHILLIER AIR AGAIN COMING INTO THE FAR  NORTHERN PLAINS BY THE END OF THE WEEK MAY TEMPERATURES BELOW  NORMAL EXPECTED FOR THE NORTHERN GREAT LAKES INTO CANADA ABOVE NORMAL FOR THE FOUR CORNERS REGION IN WEST TEXAS. I'M  GOING NEAR NORMAL FOR THE REST OF THE COUNTRY AS YOU CAN SEE  JUNE TEMPERATURES I'VE TAKEN THE BELOW NORMAL AREA OUT.  I DO SEE ABOVE NORMAL FOR A LOT OF THE COUNTRY BUT NOT  EXCESSIVELY SO NEAR NORMAL THOUGH FOR MOST OF THE CORN BELT IN  THE NORTHERN PLAINS AND THAT NORMAL AREA THEN SHIFTS EVEN FARTHER SOUTH THROUGH MOST OF THE MISSISSIPPI VALLEY FOR JULY ABOVE  NORMAL EAST COAST AND MOST OF THE WEST PRECIPITATION OVER THE  NEXT 90 DAYS I'M GOING ABOVE NORMAL FROM EAST TEXAS TO THE GREAT LAKES DOWN THROUGH THE MID-ATLANTIC AND THE SOUTHEAST  NEAR NORMAL NORTHEAST NEAR NORMAL FOR THE WESTERN PLAINS AND  THAT WOULD INCLUDE THE DROUGHT AREAS THAT'S ACTUALLY GOOD NEWS YOU GET SOME MOISTURE THAT WAY BELOW NORMAL ALTHOUGH YOU CAN  SEE FOR MUCH OF THE CENTRAL MOUNTAINS INTO THE NORTHWEST AND  NORTHERN CALIFORNIA TYNE.  THANKS, MIKE.  

TEASE
IT WAS ANOTHER UP AND DOWN WEEK FOR MAJOR COMMODITIES. CHIP NELLINGER AND MIKE NORTH TRY  TO PROVIDE SOME CLARITY NEXT,  

ROUNDTABLE 1
WELCOME BACK. WELL AS I MENTIONED BEFORE THE BREAK. CHIP NELLINGER AND MIKE NORTH JOIN ME. WELL LAST WEEK THE STORY WAS REALLY LITTLE OR NO PLANTEN USDA'S MOST RECENT CROP PROGRESS REPORT SHOWS 5 PERCENT OF THE CORN BELT IS PLANTING PLANTED THAT TRAILS AVERAGE BY 9 POINTS. ONLY STATE REALLY AHEAD OF NORMAL IS TEXAS SO IT MEANS 2 PERCENT OF THE NATION'S SOYBEANS ARE IN THE GROUND THAT'S RIGHT ON TRACK WITH AVERAGE CHIP. I KNOW YOU DROVE OVER FROM ILLINOIS. PLANTING PROGRESS COULD MAKE SOME MAJOR HEADWAY ACCORDING TO USDA. WE'RE GOING TO CATCH UP ON THAT REAL QUICKLY PROBABLY BY MONDAY AND FOR SURE BY THE FOLLOWING MONDAY I'D SAY WE'LL BE WELL AHEAD OF PACE UNLESS YOU KNOW SOME SURPRISE RAIN COMES IN PLANTERS ROLLING EVERYWHERE. IN FACT IT'S JUST AMAZING TO TALK TO GUYS. IT IS JUST AMAZING THAT TEN DAYS AGO THERE WAS SNOW ON THE GROUND AND WE THOUGHT MAN WE WON'T EVEN GET STARTED BY THE BY THE 1ST OF MAY AND WE LITERALLY HAVE GUYS IN INDIANA AND ILLINOIS THAT BY THE END OF NEXT WEEK WITHOUT RAIN THEY'LL BE DONE. AND SO IT'S AMAZING TURNAROUND. MIKE YOU'RE UP IN WISCONSIN. PLANTERS ARE ROLLING THERE. YEAH WE'RE THE SOUTHERN PART OF THE STATE. AND AS I CAME IN THIS MORNING THERE WERE A FEW PLANTERS OUT AND ROLLING EVEN IN SOUTHERN WISCONSIN. SO IF WE DO SEE THESE MAJOR PROGRESS NUMBERS SHOW UP ON USDA REPORT DO YOU THINK THE MARKET CARES. DOES IT MOVE THE MARKETS NEXT WEEK. I WOULD I WOULD SUBMIT THAT THE MARKET DIDN'T GIVE IT A LOT OF CREDENCE THAT WE WERE LATE AND THEY WILL GIVE IT LITTLE CREDENCE THAT WE MOVE AHEAD UNLESS WE START TO CHALLENGE THE ACREAGE NUMBERS. IF IF WE GET REALLY FAR AHEAD AND NOW THE TALK MOVES TOWARDS WE'RE PLANTING MORE CORN THAT WOULD START TO BRING SOME PRESSURE TO THE MARKET. NOW CHIP WITH SOYBEANS YOU KNOW I'VE TALKED TO A LOT OF PRODUCERS THAT THEIR BIGGEST YIELD CAME FROM THE EARLY PRINT PLANTED CROPS SO THEY COULD GET THE SOYBEAN CROP IN BY APRIL THEN THAT COULD MEAN SOME REALLY GOOD NEWS FOR YIELD. I KNOW IT DEPENDS ON WHETHER THIS SUMMER BUT IF WE GET THIS CROP IN AT A DECENT TIME ESPECIALLY WITH SOYBEANS WE COULD SEE SOME PRETTY DECENT YIELDS THIS YEAR. YEAH AND IT SEEMS LIKE THIS YEAR MORE THAN ANY OTHER YEAR THERE'S THAT PUSH I THINK TO DO SOME RESEARCH FINALLY AND A LOT OF AGRONOMISTS NOW SAYING HEY USED TO BE NO YOU WANT TO WAIT TO PLANT YOUR BEANS AND NOW IT'S GET IN THERE EVEN AS SOON OR EARLIER THAN YOU PLANT YOUR CORN. SO THAT'S THE BIG PUSH. AND AGAIN THAT'S HELPING ASTRONOMICALLY. RIGHT NOW IT LOOKS LIKE BEING PLANNING PACE IS GOING TO BE YOU KNOW RIGHT UP THERE IF NOT PUSH IN AHEAD OF PACE AS WELL. SO THAT'S A GOOD START. WHEN WE TALK ABOUT CORN WE KNOW THAT YOU KNOW STOCKS ARE A LITTLE BIT TIGHTER. AND SO YOU KNOW I'VE HEARD ANALYSTS SAY IF WE SEE A WEATHER SCARE THIS SUMMER THAT YOU COULD SEE SOME FIREWORKS AT THE SAME TIME. I TALKED TO USDA METEOROLOGIST BRAD RIPPEY THIS WEEK MIKE AND HE THINKS THAT WE WILL NOT HAVE A HOT DRY SUMMER WE MAY HAVE SOME SOME HOT DAYS BUT IT WON'T BE PROLONGED PERIODS OF DRYNESS. SO WHAT IF WE DON'T SEE A WEATHER SCARE THIS SUMMER. WELL HERE'S THE KICKER RIGHT NOW THE REASON THE MARKET HASN'T BEEN ABLE TO TAKE OUT LAST YEAR'S HIGH IS BECAUSE WE ULTIMATELY WHILE WE'RE DISCOUNTING ACRES AND PLANNING ON THIS POTENTIAL WEATHER OPPORTUNITY THIS SUMMER WE ALSO BECAUSE OF GOOD WEATHER COULD ADD ANOTHER IF IF THINGS GO WELL ANOTHER FOUR TO FIVE HUNDRED MILLION BUSHELS BACK TO THE BOTTOM LINE. USDA CHANGES UP THEIR ACREAGE IN JUNE. THIS COULD SWING 800 TO A BILLION BUSHELS A MILLION TO A BILLION BUSHELS REALLY EASILY. AND SO THAT'S WHERE THE MARKET'S AT. THAT'S WHY WE CAN'T GET ANY MOMENTUM TO CARRY IT ANY FURTHER. SO THEN WHAT SHOULD YOUR MARKETING PLAN BE AT THIS POINT. WHAT ADVICE DO YOU HAVE FOR FARMERS. WELL HAS ALWAYS JUST HAVE A PLAN AND KNOW WHERE YOUR BREAKEVENS ARE AND YOUR COSTS AND REWARD THAT LOCK IN MARGIN YOU HAVE A CHANCE AND ALSO PROBABLY OF ANY YEAR THAT WE'VE SEEN THE LAST COUPLE OF YEARS. IT'S A GREAT MARKET TO USE OPTIONS AS A TOOL. I AGREE WITH WHAT MIKE SAID. YOU KNOW THE FLIP SIDE OF THAT IF THE AKER'S DON'T EXPAND AND WE DO RAISE A GOOD CROP BUT SOMEWHERE SUBTREND LINE ALL OF A SUDDEN ARE AND ARE YOU KNOW UNDER A BILLION BUSHEL CARRYOUT. SO THAT'S GOING TO GET REALLY VOLATILE. BRAZIL'S SECOND CROP CORN IS IN THE MIX NOW THEY'VE GOT A LITTLE DRY. SO I WOULD SAY THE MAIN THING IS HAVE A PLAN REWARD THE RALLIES WHEN THEY COME IN POSSIBLY USE OPTIONS EITHER TO LOCK FLOORS WITH PUT'S OR REOWN SOME OF THOSE SALES WITH OPTIONS OVER THE TOP SIDE UP REAL QUICK THAT SUFFERING A CORN CROP IN BRAZIL WE ARE STARTING TO WATCH THAT STARTING TO SEE SOME DRYNESS DO YOU THINK THAT IMPACTS OUR CORN MARKET IN THE NEAR TERM IF IT GETS EXTREME. ABSOLUTELY. BECAUSE LET'S REMEMBER THAT'S THEIR EXPORTABLE CROP. AND SO IF THAT BECOMES ENDANGERED AND NOW THEY DON'T HAVE THE BUSHELS TO PUSH OUT THE DOOR NOW THAT EXPORT OPPORTUNITY GROWS FOR US. ALL RIGHT. SOMETHING TO KEEP AN EYE ON. THANK YOU SO MUCH. LET'S TAKE A BREAK. COMING UP IN OUR NEXT ROUNDTABLE MILK CATTLE WHEAT WILL COVER IT ALL. 

JOHN'S WORLD
WELCOME BACK.  WHILE SOME OF YOU ARE HAPPY TO FINALLY BE  PLANTING, OTHERS ARE STILL WAITING FOR THINGS TO  DRY OUT. WITH SOME IN THE SOUTH EVEN WAITING FOR RAIN, IN ORDER TO PLANT THIS YEAR. IT'S PLANTING THAT'S ALSO ON THE MIND OF JOHN  PHIPPS. JOHN.  THE CORN PLANTERS ARE FINALLY ROLLING AROUND HERE, AND DUE TO THE  RELATIVELY LATE START, THE ANNUAL MEDIA DEBATE ABOUT HOW FAST FARMERS CAN PLANT THE CROP IS IN FULL BLOOM. SCOTT IRWIN AND TODD HUBBS, TWO AG ECONOMISTS FROM THE UNIVERSITY OF ILLINOIS WHO  APPARENTLY HAVE PLENTY OF TIME ON THEIR HANDS, DIVE INTO PLANTING  PROGRESS DATA TO COME UP WITH THE ANSWER: TWO WEEKS. THAT INTERVAL HAS BEEN REMARKABLY CONSTANT DESPITE ALL THE EXCITEMENT  ABOUT HUGE CORN PLANTERS. THE SURPRISE HERE IS WE DON'T SEEM TO  BE GETTING AS MUCH PRODUCTIVITY BOOST FROM LARGER EQUIPMENT AS WE THINK. SINCE 1980 IN ILLINOIS, OUR PLANTING TIME HAS PLUMMETED  FROM A LITTLE OVER 14 DAYS TO A LITTLE UNDER. BIG WHOOP. IT'S THE  SAME FOR INDIANA AND IOWA. KEEP IN MIND AS WELL, THAT PLANTING SPEED HAS DRAMATICALLY INCREASED OVER THE SAME PERIOD. GIVEN  THOSE DRAMATIC CHANGES WE SHOULD BE TALKING ABOUT A PLANTING  SEASON OF HOURS, NOT WEEKS. IRWIN AND HUBBS DO NOT SPECULATE ABOUT THE REASONS, OTHER THAN  SUGGESTING FARMERS SELECT EQUIPMENT TO GET DONE IN ABOUT TWO  WEEKS, BUT I FIND THAT DOUBTFUL. I THINK IT'S BECAUSE OF LAND OWNERSHIP PATTERNS. IF AVERAGE FIELD SIZE IS NOT INCREASING - AND  THERE IS LITTLE EVIDENCE IT IS - EVER LARGER EQUIPMENT SPENDS  PROPORTIONALLY MORE TIME TRANSITING, UNFOLDING, LAYING OUT, AND SETTING THE SOFTWARE THAN ZOOMING UP AND DOWN THE FIELD. NOW  FACTOR IN THE IDEA THAT HUGE PLANTERS ARE MORE LIKELY TO BE OWNED  BY LARGE OPERATORS. LARGE OPERATORS NECESSARILY FARM OVER LARGE  DISTANCES, SINCE THERE HAS NOT BEEN OWNERSHIP CONSOLIDATION  ANYTHING LIKE THE SCALER OF OPERATOR CONSOLIDATION. TO FARM 10,000 ACRES, FOR EXAMPLE, YOU HAVE TO COVER LOTS OF MILES TO  DOZENS, EVEN HUNDREDS OF FIELDS. THERE JUST AREN'T A LOT OF 1000  ACRE FARMS CLOSE TOGETHER THAT CAN BE EASILY RENTED OR EVEN BOUGHT SIMULTANEOUSLY. THIS MEANS THAT HUGE PLANTER SPENDS  CONSIDERABLE TIME ON A ROAD, NOT A FIELD. IT ALSO IMPLIES THAT HUGE  EQUIPMENT IS VERY GOOD NEWS FOR PLACES LIKE BRAZIL AND UKRAINE, WHERE MASSIVE TRACTS ARE COMMON. I'M DOING SOME CRUDE RESEARCH ON THIS RIGHT NOW IN MY OWN  TOWNSHIP, BUT MY HUNCH IS EVER-EXPANDING EQUIPMENT INCREASES THE RANGE OF FARM OPERATIONS, MORE THAN THE EFFICIENCY. IRWIN AND  HUBBS' WORK SEEMS TO SUPPORT THIS IDEA. THIS YEAR COULD PROVIDE  ANOTHER VALUABLE DATA POINT IN THIS DEBATE. WE KNOW FOR SURE THAT PLANTER SIZE HAS GROWN RAPIDLY, SO WHY AREN'T WE PLANTING  THE CROP FASTER? 

TEASE
THANKS, JOHN. WHEN WE COME BACK, MACHINERY PETE HAS THIS WEEK'S TRACTOR TALES.

TRACTOR TALES
WELCOME BACK TO TRACK YOUR TALES FOLKS. THIS WEEK WE'RE  HEADING TO THE BAY STATE TO LEARN ABOUT A SPECIAL PONY. GARY  SMITH INTRODUCES US TO THIS CLASSIC MASSEY HARRIS. HE SAYS IT WAS TOUGH ON HER STORE BUT WORTH EVERY MINUTE OF IT. THIS IS MY  MASSEY HARRIS PONY THAT I PICKED UP A COUPLE OF YEARS AGO AND  JUST FINISHED IT LAST WEEK IT WAS NOT A CONTINUAL PROCESS. I KIND OF DIDN'T LIKE THIS TRACK WHEN IT FIRST GOT IT TURNED OUT THAT IT BELONGED  TO TWO DIFFERENT PARENTS OF TWO DIFFERENT FRIENDS OF MINE  HISTORICALLY AND THAT REALLY GOT ME INTERESTED IN IT. IT WAS A BASKET  CASE THAT NEEDED EVERYTHING I HAD TO GET A NEW TRANSMISSION A  NEW ENGINE. I'M NOT A MECHANIC I'M NOT A BODY MAN. I CAN TAKE PAINT OFF AND PUT IT ON. AND THAT'S PRETTY MUCH MY LIMIT. THIS WAS  A VERY FRUSTRATING PROJECT BECAUSE OF ALL THE SERIOUS ISSUES THAT IT  HAD BUT I'M GLAD IT FINALLY GOT DONE. I HAVE IT READY FOR MY TRACTOR  SHOW IN SEPTEMBER AS ONE OF MY NEWER ADDITIONS SO I'M QUITE  HAPPY WITH IT. I'M ACTUALLY MISSING A HAND LIFT FOR THIS. ALL RIGHT.  NOW I CAN KNOCK THOSE PLOWS DOWN BUT I'VE GOT TO GET OUT AND LIFT  THEM UP BY HAND TO GET THEM BACK UP AGAIN. SURPRISINGLY FOR YOU WOULD THINK WOULD BE FAIRLY COMMON THEY'RE NOT THAT COMMON  AND PARTS ARE HARD TO COME BY ESPECIALLY IF YOU KNOW ANY  EMPLOYMET PARTS ARE EVEN HARDER TO COME BY. SO I BROUGHT IT HERE TO THE DANIELS FARMSTEAD AND BLACKSTONE  MASS WHERE I HOST MY TRACTOR SO PEOPLE WHO COME HERE FOR THE  FARMER'S MARKET. THIS PAST SUNDAY WHERE WE'RE ALL WENT ON OUR  OVER AT WEEKENDS AND GET ATTENTION. SO I ATE IT UP EVERYBODY'S  FAVORITE TRACTOR IS THE ONE THAT STARTS WITH AND GETS YOU WHERE YOU WANT TO GO. SO THIS ONE THIS ONE SO FAR HAS DONE THAT.  

TEASE
THANKS SO MUCH. STILL TO COME, THE FUTURE OF THE  FARM BILL IS UNCLEAR. WHILE THE HOUSE AG  COMMITTEE PASSED ITS VERSION OF THE BILL LAST  WEEK. GETTING THE FARM BILL ACROSS THE FINISH  LINE IS FAR FROM OVER. WE'LL HAVE THAT STORY  AFTER THE BREAK.  

FARM JOURNAL REPORT
ECONOMIC UNCERTAINTY IN AGRICULTURE, TRADE WORRIES AND POLITICAL POSTURING AHEAD OF MID- TERM ELECTIONS HAS A NEW FARM BILL STARTING ON  SHAKY GROUND IN WASHINGTON. WHILE EVERYONE INVOLVED SEEMS TO SAY GETTING  THE WORK DONE IS A NECESSITY...WHETHER  ULTIMATELY BIPARTISANSHIP WINS OUT IS STILL  UNKNOWN. CLINTON GRIFFITHS HAS THIS WEEK'S FARM JOURNAL REPORT. 52 PERCENT DROP IN NET FARM INCOME OVER THE LAST FIVE YEARS.  CHAPTER 12 BANKRUPTCIES ARE UP 33 PERCENT OVER THE LAST TWO YEARS ALONE. THE STRUGGLES OF FARM COUNTRY FINANCE IS FRONT AND  CENTER AS THE HOUSE PASSES A FARM BILL OUT OF COMMITTEE. BUT THE  26 TO 20 PARTY LINE VOTE WAS ANYTHING BUT BIPARTISAN BUDGET CHAIRMAN. THIS IS A FLAWED BILL AND IT'S A RESULT OF A BAD AND NON- TRANSPARENT PROCESS. WHEN I WAS CHAIRMAN WE MARKED THE BILL  UP IN SUBCOMMITTEE. WE DIDN'T DO IT THIS TIME. I OPPOSED IT. AND I  URGE MY COLLEAGUES ON THE COMMITTEE TO OPPOSE IT AS WELL.  RANKING MEMBER COLLIN PETERSON AND COMMITTEE DEMOCRATS  SHARING THEIR STRONG OPPOSITION WHILE NOT NECESSARILY CONCERNED WITH THE FARM PORTION OF THE BILL. THE FOCUS IS ON THE OTHER 80  PERCENT OF THE 86 AND A HALF BILLION DOLLAR A YEAR LEGISLATION. THE  NUTRITION TITLE AND POTENTIAL WORK REQUIREMENTS IN THE SNAP PROGRAM. SO LET ME BE CLEAR THIS BILL AS CURRENTLY WRITTEN KICKS  PEOPLE OFF THE SNACK PROGRAM. THE CHAIRMAN AND CALLS OF SELF  SELECTION CALL WHATEVER YOU WANT. IT'S REDUCING THE SNAP PULL IN  MY HOME STATE OF ILLINOIS. SIXTY SEVEN PERCENT OF ALL WORK  CAPABLE ADULTS RECEIVING SNAP ARE NOT WORKING NOT BECAUSE THEY DON'T WANT TO. IN MOST CASES BECAUSE THEY DON'T HAVE THE  ADEQUATE EDUCATION AND TRAINING THAT THIS BILL IS WILLING TO PROVIDE  THEM TO ACTUALLY FILL THE GOOD PAYING JOBS THAT THEY WANT AND THAT  THEY NEED THE AG SIDE OR TITLE ONE OF THE BILL DOES WHAT MANY  HOPED MAINTAINS THE SAFETY NET PROGRAMS.  THE OVERALL GOAL FOR A FARM BILL IS A BILL THAT PROVIDES AN APPROPRIATE SAFETY NET FOR FARMERS. NOT THAT THEY FARM FOR A  PROGRAM BUT THEY FARM FOR THE MARKET FORCES. BUT WHEN ALL THE  VAGARIES OF WEATHER PEST AND INSECTS AND FLOODS AND DROUGHTS AND ALL THOSE THINGS COME THEN THAT PRODUCER CAN HAVE AN  OPPORTUNITY TO DO IT AGAIN NEXT YEAR HOPING ALWAYS FOR A BETTER  CROP. HRC AND ELSIE REMAIN BUT THE NEW BILL USES AGRICULTURAL MARKETING SERVICE DATA RATHER THAN DATA FROM NASA TO  DETERMINE PAYMENTS. THE CHANGE DESIGNED TO REDUCE A WIDE  GAP IN PAYMENTS BETWEEN NEIGHBORING COUNTIES FOR THE NASZ  DATA IS NOT AS ROBUST IN SOME AREAS OF THE COUNTRY PARTICULARLY  WHERE CERTAIN NO CROPS MAY BE RELATIVELY NEW. IT ALSO INCLUDES  THE RECENT CHANGES FOR COTTON AND A REWRITE OF THE DAIRY MARGIN PROTECTION PROGRAM. I DON'T THINK THERE'S A SINGLE PERSON AG  CIRCLES THAT WOULD TELL YOU THAT COTTON AND DAIRY WEREN'T THE  COMMODITIES WITH THE POOREST SAFETY NET AT CEDAR ACRES WILL STAIR STEP HIGHER UP TO 29 MILLION. BUT RENTAL RATES WILL GO DOWN WITH  THE HOUSE'S PROPOSAL. THAT'S BEEN ONE OF THE COMPLAINTS WE'VE  CERTAINLY HEARD A LOT ABOUT PARTICULARLY FROM YOUNG FARMERS AND RANCHERS THAT THE ABILITY TO TAKE ON NEW LAND OR THE ABILITY TO GET  STARTED IN AGRICULTURE THEY'RE COMPETING AGAINST THE CRP  PROGRAM. AND SO IF YOU CAN GET THOSE RENTAL RATES LINED UP A LITTLE MORE FAIRLY IN TERMS OF CASH FLOW RATES THAT MIGHT HELP OPEN THAT  DOOR A LITTLE BIT. CONSERVATION PROGRAMS WILL ALSO BE CONSOLIDATED  WITH A FOCUS ON EQUIPE. IT ALSO MAKES AN INVESTMENT IN ANIMAL HEALTH IN A MASSIVE VACCINE BANK. REPUBLICANS ON THE COMMITTEE ALSO ROLLED IN A PACKAGE OF 15  AMENDMENTS DURING THE HEARING RANGING FROM STATE TO STATE  COMMERCE TO ORGANIC FOOD STANDARDS TO RULE BROADBAND. NOW  ONCE THE FARM BILL CLEARS THE HOUSE AG COMMITTEE IT HAS TO GO TO  THE FULL FLOOR FOR A VOTE THAT'S LIKELY TO HAPPEN IN MAY. BUT  WASHINGTON WATCHERS DON'T EXPECT ANY SUPPORT FROM THE DEMOCRATIC AISLE. DEMOCRATS FOCUSING ON RETAKING THE HOUSE IN  NOVEMBER AND SPEAKER PAUL RYAN'S RECENT ANNOUNCEMENT THAT  HE'S RETIRING IN JANUARY. DEMS NOW WITH LITTLE REASON TO DEAL AND  SAY THEY WON'T. ON THE SENATE SIDE FARMERS WANT A FARM BILL.  NUMBER ONE I DON'T WANT EXPEDITED AND THEY WANT TO GET IT RIGHT AND THEY WANT TO HAVE BOTH PREDICTABILITY AND STABILITY. SO THAT'S  ON US. I SAT DOWN RECENTLY WITH SENATE AG COMMITTEE CHAIRMAN  PAT ROBERTS AND HE SAYS THEIR SIDE OF THE LEGISLATURE HAS A VERY DIFFERENT DYNAMIC. THIS IS NOT A TIME FOR A REVOLUTIONARY FARM BILL  REVOLUTIONARY BUT IT'S NOT REVOLUTIONARY. IT IS A TIME FOR  PREDICTABILITY FARMERS WANT TO KNOW WHAT'S GOING ON THERE. COMMUNITY BANKERS WANT TO KNOW THEY ARE IN A TOUGH SPOT. AS  WE LOOK AT THE OTHER PIECES OF THE FARM BILL WHICH IS MAYBE THE NUTRITION TITLE THE PART OF THERE WHERE ARE WE ON GETTING THAT WORK  THROUGH. IT SOUNDS LIKE THAT COULD BE SOME OF THE BIGGER STICKING  POINT IN OUR CASE WE'RE GOING TO BE MAKING EFFICIENCIES. WE HAVE SOME OTHER IDEAS WITH THE SNAP PROGRAM THAT I THINK WOULD BE  MORE WELCOME ON A BIPARTISAN BASIS. SO WE'LL SEE. BUT THAT'S NOT  DIFFERENT THAN ANY TIME WE'VE HAD A FARM BILL.  I MEAN THE HOUSE ALWAYS HAS A POSITION THAT THEY WOULD LIKE TO  HAVE AND THEN WE HAVE TO HAVE 60 VOTES TO PASS ANYTHING. SO  WE'LL WORK IT OUT AND IF THERE IS A DIFFERENCE WE'LL ALSO WORK IT OUT IN CONFERENCE. HOW DO YOU LIKE THE CHANCES OF GETTING THIS DONE  THIS YEAR. NO I'M OPTIMISTIC ABOUT IT BECAUSE IT ISN'T LIKE WE  HAVEN'T DONE IT BEFORE. THIS IS MY SEVENTH FARM BILL. IT'S PROBABLY THE FOURTH OR FIFTH FOR SENATOR STABENOW BUT WE BOTH KNOW THAT  WE HAVE TO WORK ON THIS BECAUSE THERE IS A GREATER GOAL OF  GETTING A FARM BILL DONE THAN ANY INDIVIDUAL CONCERN THAT A PERSON MIGHT HAVE. THE SENATE IS YET TO SET A DATE FOR ITS  MARKUP OR THE FARM BILL PROCESS AS A WHOLE. BUT LEADERS FROM  BOTH SIDES SAY THEY'RE NOT INTERESTED IN AN EXTENSION. I KNOW THAT THERE'S A TEMPTATION AMONG SOME TO CONTINUE TO KICK THE CAN  DOWN THE ROAD TO EXTEND CURRENT LAW FOR SHORT PERIODS TO AVOID  HARD TOUGH DECISIONS. I BELIEVE AN EXTENSION OF THE CURRENT FARM BILL IS A REALLY BAD IDEA. YOU KNOW YOU GET TO PASS THE AUGUST  RECESS AND IT GETS TOUGHER AND TOUGHER TO GET THINGS DONE IN  WASHINGTON. SO WE GOT A BIT OF A TIME CLOCK FROM WASHINGTON  D.C. FOR US FARM REPORT. I'M CLINTON GRIFFITHS. RECENT CDC REPORT FOUND THAT AG WORKERS HAVE A HIGHER SUICIDE RATE THAN OTHER OCCUPATION. SENATORS TAMMY BALDWIN OF WISCONSIN AND JONI  ERNST OF IOWA INTRODUCING THE FARMERS FIRST  ACT. ITS SEEKING 50 MILLION DOLLARS TO PROVIDE THE AG COMMUNITY WITH CRITICAL MENTAL HEALTH SUPPORT  AND RESOURCES, MOST OF WHICH WOULD BE HANDLED  THROUGH STATES AND NON-PROFITS. WE NEED TO TAKE A QUICK BREAK, THEN OUR MARKETING DICUSSION PICKS BACK UP. 

ROUNDTABLE 2
WELCOME BACK. CHIP NELLINGER AND MIKE NORTH REJOIN ME TODAY. WELL WHEN ARE WE. CONDITIONS I MEAN THEY'RE STILL STRUGGLING OUT THERE WE HAVE THE KANSAS WHEAT TOUR THAT'S COMING UP NEXT WEEK. BUT 31 PERCENT GOOD TO EXCELLENT IS ALL THAT'S RATED NATIONALLY. ONLY 31 PERCENT OF THE CROP IN THE TOP TWO CATEGORIES. THAT COMPARES TO 40 ARE 54 PERCENT. GOOD EXCELLENT. A YEAR AGO. THERE'S NO DENYING THAT THE WINTER WHEAT CROP IS STRUGGLING RIGHT NOW. HOWEVER NEXT WEEK ON THIS KANSAS CROP TO ARE WE KNOW THE CROP IS STILL REALLY IMMATURE SO WE'RE NOT REALLY GOING TO GET AN ACCURATE PICTURE PROBABLY OF HOW YIELDS ARE GOING TO BE. DO YOU THINK THIS IS A MARKET MOVE INEXPERTLY. WELL I THINK IT'S ALWAYS A MARKET MOVER DEPENDING ON WHAT THE COMMENTS THAT COME FROM THAT TOUR. IT'S IMPOSSIBLE TO PEG WEED IT'S HARDER THAN BEANS AND YOU KNOW UNTIL YOU'RE ON THE COLUMBINE'S THROUGH IT YOU NEVER REALLY KNOW FOR SURE IN THE ONE HAND YOU KNOW THE OLD SAYING WEED IS A WEED. IT'S HARD TO KILL. BUT ON THE OTHER HAND THEY'VE HAD SO MUCH NOT JUST THE DRY WEATHER BUT THREE OR FOUR FREEZES AND YOU KNOW DRY WEATHER WHEN POOR STANDS YOU NAME IT THEY'VE HAD IT SO IT'S HARD TO BELIEVE THAT THAT YOU KNOW DEFINITELY THAT YIELDS ARE WAY BELOW NORMAL. JUST HOW FAR BELOW NORMAL. ALL RIGHT. AND WE DO KNOW THERE ARE SNOWS PROBLEM AREAS IN THE PLAINS BUT IN OTHER AREAS OF THE COUNTRY COULD WE MAYBE SEE A DECENT CROP THIS YEAR MIKE. 
ABSOLUTELY AS AS THERE'S BEEN MOISTURE IN THE NORTHERN REGION IN NORTH WEST LOTS OF SNOWFALL IN MONTANA THEY COULD GROW SOME CREDIBLE WHEAT WITH WITH ALL THE PRECIPITATION THEY GOT THROUGH THE WINTER. AND YOU KNOW AS YOU LOOK AT SOME OF THE NUMBERS COMING OUT OF CANADA THEY'RE GOING TO MAKE A BIG EFFORT TO PLANT AS MUCH AS THEY CAN AS WELL. SO WE COULD SEE WE COULD SEE A LOT OF ADDED WE COME FROM DIFFERENT REGIONS WHERE MOISTURE HAS BEEN PRESENT. AND LET'S REMEMBER THAT WE ONLY PRODUCE 6 PERCENT OF THE WORLD'S WHEAT SUPPLY AND THAT SAID IT'S VERY DIFFICULT TO WHAT THE KIND OF STOCKS WE HAVE INCENTIVIZED THIS MARKET TO JUST EXPLODE WHEN WE'RE SITTING ON THE KIND OF INVENTORY THAT WE HAVE RIGHT NOW. WELL YOU KNOW I WAS IN TEXAS THIS WEEK AND GRAZING CONDITIONS SOME OF THEM ARE TRYING TO GRAZE ON WHEAT BUT THERE'S NOT EVEN ENOUGH WHEAT THERE REALLY BECAUSE IT IS SO DRY. LOOKING AT OUR CATTLE MARKET I MEAN THIS DRYNESS IN THE PLAINS. DO YOU THINK IT IS ENOUGH TO START LIQUIDATING SOME OF THE CATTLE THAT WE HAVE IN THAT AREA. WELL I THINK IN SOME LOCATIONS THAT'S ALREADY STARTED. AS YOU KNOW THE THING IS THAT'S NOT TYPICALLY A MARKET MOVE OR A LOT TIMES AS JUST A LOGISTICS ISSUE WHERE THE COWS MOVE SOMEWHERE WHERE THERE IS BETTER GRASS AND PASTURE. WE DID SEE ON THIS MOST RECENT CATTLE ON FEED THOUGH THAT PLACEMENT NUMBER BEING WAY DOWN IT WAS HIGHER THE PREVIOUS MONTH. SO YOU KNOW THAT'S JUST SHOWING YOU THAT THOSE CATTLE DIDN'T GO THOSE LIGHTWEIGHT PADS DIDN'T GO TO WEIGHT THEY WENT RIGHT TO THE FEEDLOT. SO THAT'S THAT'S THE ISSUE WE'VE GOT A BIG SUPPLY OUT THERE AND DEMAND IS PRETTY GOOD. BESIDES WHAT THAT'S WHAT'S HOLDING THINGS TOGETHER. HOPEFULLY THAT CAN HELP CUSHION SOME OF THE INCREASING SUPPLIES OUT IN THE SUMMER. SPEAKING OF DEMAND EU IS PREPARING TO ALLOW MORE U.S. BEEF INTO EUROPE WITHOUT TARIFFS. PRESIDENT TRUMP ACTUALLY VERY VOCAL ABOUT EUROPE'S BARRIERS TO TRADE. WE KNOW THAT BUT THIS WEEK MEETING WITH SOME KEY EU LEADERS THAT HOPEFULLY WE CAN SEE MORE BEEF ENTER EU TARIFF FREE. BUT IS IT ENOUGH TO REALLY HELP IT THROUGH SOME OF THIS ADDED SUPPLY. YEAH I DON'T KNOW ABOUT THAT BUT IN MY BOOK YOU KNOW ANY DEMAND IS GOOD DEMAND. AND SO IT'S A START. YOU HAVE TO START SOMEWHERE. THAT WOULD BE A GREAT MARKET TO TAP INTO AND INCREASE OUR YOU KNOW OUR EXPORT BEEF EXPORTS INTO EUROPE. SO I THINK IT'S A GOOD THING AND WE NEED DEMAND BECAUSE WE KNOW THE NUMBERS ARE THERE SO WE NEED TO HELP SUSTAIN THAT DEMAND TO CUSHION SOME OF THE SUPPLY WE'RE GOING TO SEE ANOTHER SECTOR THAT NEEDS DEMAND IS IS DAIRY I MEAN WHEN YOU LOOK AT THESE MILK PRICES ARE YOU SURPRISED WHERE MILK PRICES SET TODAY CONSIDERING. RIGHT NOW WE'RE IN WE'RE IN THE SPRING FLUSH SEASON. GOING BACK FOUR OR FIVE MONTHS AGO ABSOLUTELY. IF YOU LOOK AT OUR SUPPLY PICTURE IT'S BEEN HEAVY DOMESTICALLY WE ARE CARRYING RECORD VOLUMES ON ALMOST EVERY PRODUCT CATEGORY. AND THE THING THAT HAS SAVED US HAS BEEN A BURGEONING EXPORT INTEREST WE'VE SEEN REALLY GOOD GROWTH ON THE EXPORT FRONT AND THAT'S HELPED TO KEEP US FROM BUILDING OUR SUPPLIES AT A FASTER PACE ALBEIT WE'RE STILL BUILDING SUPPLIES. SO THE THE MARKET DOESN'T LOOK TO HAVE A REALLY STRONG TONE TO IT BUT IT'S BETTER THAN IT WAS EXPECTED TO BE FOR SURE BUT YOU CAN'T SAY THE BOTTOMS IN THIS MARKET. IT WOULD BE DIFFICULT TO AT THIS POINT WITH BIG SUPPLY IN ALL OF THE CHATTER AROUND TRADE AND WHAT MAY BE AHEAD FOR DAIRY. THAT WOULD BE A PROBLEM IF WE SAW ANY SETBACKS IN EXPORTS AND NOW SUDDENLY WE DIDN'T HEAR IT ALL OF THOSE BIG SUPPLIES THAT WE THOUGHT WERE GONNA BE PRISMS THIS SPRING. WE'RE KIND OF HANGING OVER ALL COMMODITIES CHINA NOT SURE WHAT'S GOING TO HAPPEN THERE BUT WE DO SEE SOME PROMISING NEWS HAPPENING THAT WE'RE GOING TO SEE SOME LEADERSHIP GO OVER TO CHINA NEXT WEEK AND TALK THROUGH THINGS. BUT AT THIS POINT IS CHINA WEIGHING PRICES IN ANY OF OUR SECTORS DO YOU THINK REALLY THAT THAT IS HOLDING PRICES DOWN FOR ANY OF OUR COMMODITIES. I DO FOR SURE ESPECIALLY IN BEANS. YOU KNOW THESE TRADE NEGOTIATIONS THEY DON'T THEY'RE NOT JUST TWO WEEK OCCURRENCES IT TAKES A WHILE. SO I THINK DEFINITELY A VERY TOUGH SELL. YOU KNOW KIND OF A CLOUD OVER THE MARKET RECENTLY. ANY OTHER SECTOR. YEAH DAIRY IS THE SAME WAY. I MEAN WE HAVE AN OPPORTUNITY IN FRONT OF US. BUT UNCERTAINTY IS BAD FOR THE MARKET WHEN IT COMES TO TRADE. UNCERTAINTY IS BAD FOR THE MARKET WHEN IT COMES TO TRADE. THANKS MIKE. THANK YOU CHIP WE APPRECIATE IT. STAY WITH US. WE HAVE MORE U.S. FARM REPORT NEXT. 

TEXAS CITRUS
THE CUTS FROM LAST YEAR'S HURRICANES ARE STILL DEEP IN FLORIDA CITRUS GROVES. DESPITE THE CATASTROPHIC CROP LOSS, U.S. GROWN  CITRUS IS IN HIGH DEMAND. AS ED WOLFF OF  TEXAS FARM BUREAU SHOWS US,  TEXAS FARMERS ARE HELPING TO MAKE SURE  GRAPEFRUIT & ORANGE LOVERS EVERYWHERE CAN  PEEL BACK THEIR FAVORITE FRUIT. THIS YEAR'S TEXAS CITRUS CROP IS BITTERSWEET. TEXAS ORCHARDS  DODGED HURRICANE HARVEY LAST YEAR, BUT THEIR COUNTERPARTS IN  FLORIDA WEREN'T SO LUCKY. HURRICANE IRMA RAVAGED THE SUNSHINE STATE'S GRAPEFRUIT, TANGERINE AND ORANGE GROVES, DESTROYING  MUCH OF THE U.S. CITRUS CROP. "WHAT YOU FOUND WAS 40 PERCENT OF THE DOMESTIC GRAPEFRUIT MARKET WAS ESSENTIALLY TAKEN OUT OF THE SUPPLY CHAIN WITHIN  WEEKS OF STARTING THE SEASON." TEXAS GROWERS STEPPED UP. FILLING IN THE GAPS. SENDING  GRAPEFRUITS AND ORANGES TO THE EASTERN SEABOARD AND BEYOND- AREAS THAT HAVE TRADITIONALLY BEEN FLORIDA MARKETS. MAKING SURE  THE FIERCELY LOYAL CITRUS EATERS HAVE FRUIT ON THEIR TABLES. SOME  WHO MAY HAVE NEVER TASTED THE UNIQUE FLAVOR OF A TEXAS GRAPEFRUIT. TRENT BISHOP "HERE IN TEXAS, WE HAVE A VERY UNIQUE CLIMATE. WE HAVE A  UNIQUE SOIL. WE HAVE A UNIQUE ROOT STOCK. ALL OF THOSE COMBINED  MAKE FOR A VERY, VERY GOOD GRAPEFRUIT. VERY LOW ACID. HIGH SUGAR. DARK RED IN COLOR. AND IT'S SOMETHING THAT IF YOU ARE A  GRAPEFRUIT EATER YOU WOULD LOVE A TEXAS GRAPEFRUIT." ALL CITRUS IN TEXAS IS GROWN IN THE RIO GRANDE VALLEY-ROUGHLY  27,000 ACRES. RIO REDS ARE THE MOST POPULAR TEXAS GRAPEFRUIT VARIETY, WITH RUBY REDS AND HENDERSONS ALSO HANGING FROM THE  LIMBS. HARVEST STARTS IN OCTOBER. THE LAST FRUIT WILL BE PICKED IN  APRIL. WHILE A SMALL PORTION IS MADE INTO JUICE, UPWARDS OF 70 PERCENT OF TEXAS CITRUS IS SOLD FRESH.  TRENT BISHOP  "THIS TIME OF YEAR, WE ARE HARVESTING FRUIT IN THE MORNING, WE'RE  PROCESSING IN THE AFTERNOON AND SHIPPING THAT EVENING. SO WE'RE  LITERALLY SHIPPING FRUIT THE SAME DAY IT WAS HANGING ON THE TREE."  TEXAS CITRUS GROWERS KNOW HARDSHIP. FREEZES IN '83 & '89 TOOK  OUT MANY TEXAS TREES. NOW ALMOST 30 YEARS LATER, THOSE REPLANTED GROVES ARE SUPPLEMENTING OTHER FARMERS' WEATHER  WOES. TEXAS GROWERS KNOW THEY COULD BE NEXT. IT'S ONE OF THE  HAZARDS OF GROWING A TROPICAL CROP. BUT IN THE END, IT'S WORTH IT. TRENT BISHOP  "I CAN GO HOME AND TELL MY DAUGHTER PROUDLY THAT I WORK AND SELL  A COMMODITY THAT IS OF THIS EARTH, THAT'S HEALTHY FOR YOU, AND IT'S  SOMETHING THAT WE CAN ALL BE PROUD THAT PROVIDES A LIVING FOR US."    TEXAS CITRUS GROWERS HURT FOR THEIR FLORIDA FARMING FRIENDS,  HOPING THEY ARE BACK ON THEIR FEET IN NO TIME. UNTIL THEN, THEY WILL  HELP GIVE NEW REGIONS OF THE COUNTRY A TASTE OF TEXAS. WITH THE TEXAS FARM BUREAU, ED WOLFF, MISSION THANKS, ED.  USDA PROEJCTS FLRODA'S GRAPEFRUIT PRODUCTION  THIS YEAR TO DROP TO 4 THOUSAND BOXES.. DOWN  FROM NEARLY 11 THOUSAND IN 2015 AND 2016. MEANWHILE, TEXAS' PRODUCTION IS FORECAST AT 57  HUNDRED BOXES THIS YEAR... UP FROM 48 HUNDRED IN  15, 16.  WE NEED TO TAKE A QUICK BREAK, BUT WHEN WE COME  BACK, JOHN PHIPPS TURNS FROM HIS RECENT TALK ON  TRADE TO COVERCROPS. HE'S NEXT.

CUSTOMER SUPPORT
WELCOME BACK. TILLAGE IS THE FOCUS OF THIS WEEK'S CUSTOMER SUPPORT. HERE'S JOHN PHIPPS.  IT IS HARDLY SURPRISING THAT NO-TILL PROPONENTS ARE DISAPPOINTED  WITH MY LACK OF ENTHUSIASM FOR THE PRACTICE: "CHEMICAL USE HAS A LOT TO DO WITH TILLAGE BURYING SEED! I HAVE  NO-TILLED FOR OVER 25 YEARS AND DON'T AGREE WITH A LOT OF WHAT YOU SAY! LET SOMEBODY TALK THAT HAS MORE EXPERIENCE ON THE  SUBJECT!" THAT IS FROM K. CARFIELD. PLEASE SEND ME AN ADDRESS. TO BEGIN WITH, YOU ARE RIGHT ABOUT BURYING SEEDS. AS I AM  DISCOVERING WITH MY POLLINATOR PLOT, THAT FIRST YEAR IS A STRUGGLE  WITH SEEDS THAT THRIVE ON THE TILLAGE NEEDED TO PLANT THE PLOT - LIKE  FOXTAIL. VETERANS FROM PHEASANTS FOREVER ASSURE ME THAT SHOULD  DECREASE AS THOSE SEEDS NEED SOIL DISTURBANCE TO PROPAGATE. I AM AWARE THAT NO-TILLERS DO NOT AGREE WITH MY USE OF  CONVENTIONAL TILLAGE, BUT MY POINT IS NOT THAT NO-TILL IS WRONG, BUT  THAT IT DOES NOT SEEM TO BE AS POPULAR AS IT SHOULD BE WITH ALL THE  LOUDLY PROCLAIMED BENEFITS. I SPOKE WITH A FRIEND OF MINE WHO HAS NO-TILLED ALL HIS CAREER, AND  IS ACTIVE IN OUR STATE CONSERVATION ORGANIZATION. WHEN I ASKED  ABOUT TRYING TO FIND DATA FROM SURVEYS ABOUT NO-TILL USE TRENDS,  HE SAID IT WAS SPARSE, AND HIS BEST ESTIMATE IS IT IS TRENDING  DOWN IN ILLINOIS, AT LEAST. I RESPECT HIS OPINION SINCE HE TRAVELS THE STATE TALKING TO FARMERS ABOUT THIS VERY TOPIC. SO, TO REITERATE, DOES NO-TILL WORK FOR FARMS LIKE MINE? ABSOLUTELY, AS I HAVE SEVERAL NEIGHBORS WHOSE YIELDS AND  ECONOMIC RESULTS MATCH OR BEAT MINE. BUT THERE ARE FEWER THAN  THERE WERE TEN YEARS AGO, AND IT WOULD BE ILLOGICAL TO ASSUME THAT IS BY RANDOM CHANCE OR IGNORANCE. INDEED, I THINK NO-TILL AND  RELATED PRACTICES GET MORE THAN THEIR FAIR SHARE OF MEDIA.  PERHAPS THIS IS BECAUSE WE DO NOT PRICE IN THE EXTERNALITIES OF FARMING. THIS IS AN ECONOMIC TERM MEANING THE COSTS THAT WE  PASS ON TO OTHERS, SUCH AS NUTRIENT RUNOFF. UNTIL THERE IS A WAY TO  REWARD GOOD ACTORS OR PUNISH OFFENDERS, THE VIRTUES OF NO-TILL WILL  REMAIN A PERSONAL REWARD, NOT A FINANCIAL BENEFIT. THE  EVANGELICAL NATURE OF NO-TILL PROPONENTS HAS BECOME TEDIOUS FOR MANY OF US. WE CHOOSE CONVENTIONAL BECAUSE WE HAVE MADE  THE BEST DECISION WE CAN FOR OUR FARMS, NOT BECAUSE WE ARE  UNENLIGHTENED. NO-TILL MAY BE THE RIGHT ANSWER, BUT TO DATE, IT SEEMS MANY OF US ARE THRIVING WITHOUT IT. THANKS, JOHN. AND IF YOU HAVE A QUESTION OR COMMENT, EMAIL  JOHN AT MAILBAG AT U-S FARM REPORT DOT COM. WHEN WE COME BACK, IT WAS A BIG WEEK FOR THOSE  WAITING TO PLANT. WE HAVE QUITE A FEW VIEWER  PHOTOS TO SHARE NEXT.  

FROM THE FARM
WELCOME BACK. WELL THINGS ARE STARTING TO DRY OUT FOR SOME AND  EVEN WARM UP THANKFULLY THAT'S HELPING PLANTERS START TO ROLL THAT  PLANTING TAKING PLACE AS FAR NORTH AS NORTH DAKOTA MIKE. JOSH  MESSER SAYS THEY ARE PLANTING PEAS NEAR WASHBURN NORTH  DAKOTA AND CHECK OUT THIS VIDEO OF PLANTING IN WEST CENTRAL  ILLINOIS JUST SAYS THE SEED IS GROWING IN NICELY THIS YEAR. AND  WE'VE BEEN TALKING ABOUT THE FREEZE DAMAGE IN THE WHEAT BELT.  WELL DAVID MARBURGER OF OKLAHOMA STATE SAYS THERE IS SOME  FREEZE DAMAGE IN THESE WHEAT HEADS FOUND LAST WEEK. THE  DAMAGED HEADS WERE TURNING WHITE AND WERE DRIED OUT AND IT  LOOKS LIKE CONDITIONS ARE SHAPING UP FOR A GOOD CROP IN TEXAS AS OF NOW. CHECK OUT THIS RAINBOW OVER THE CORN FIELD NEAR TUSKED  TEXAS. THAT'S ABOUT A HALF INCH OF RAIN THERE. IT LOOKS LIKE THE  CORN IS ENJOYING IT TOO. WELL SPEAKING OF SHAPING UP I'VE NOTICED  THAT THERE IS MORE RAIN FALLING IN PARTS OF THE SOUTHERN PLAINS  MORE CHANCES OF RAIN IS THAT PATTERN CHANGING. ARE WE HEADING INTO MAYBE SOME MOISTURE FOR THOSE AREAS THAT HAVE BEEN DRY  FOR SIX MONTHS. WE'RE DEFINITELY WE'VE DEFINITELY SEEN A CHANGE  IN THE PATTERN. I DON'T THINK THERE'S ANY DOUBT ABOUT THAT. AND I  AM OPTIMISTIC AND OCCASIONAL RAINS HITTING THOSE DROUGHT AREAS  ESPECIALLY WEST TEXAS AND ESPECIALLY PANHANDLE OF OKLAHOMA AND KANSAS. SO KEEPING OUR FINGERS CROSSED FOR IT. ALL RIGHT. SO  KIND OF IN ON IN YOUR 90 DAY IS WHAT YOU'RE. YEAH I MEAN AT LEAST  NORMAL. WHICH IS BETTER THAN WHAT THEY'VE BEEN SEEING. SO DEFINITELY A VETERAN RIGHT. SOME GOOD NEWS.  THANK YOU MIKE. WELL IF YOU HAVE A PICTURE OR A VIDEO YOU WOULD  LIKE TO SEND IN. YOU CAN DO THAT TO THE ADDRESS ON THE SCREEN. 

CLOSE
AND FROM ALL OF US AT U.S. FARM REPORT I'M MIKE HOFFMAN AND I'M  TYNE MORGAN. THANK YOU FOR WATCHING. BE SURE TO JOIN US AGAIN  NEXT WEEK AS WE WORK TO BUILD ON OUR TRADITION. HAVE A GREAT WEEKEND EVERYONE. 
This block is broken or missing. You may be missing content or you might need to enable the original module.