Published on:
08:22AM Mar 26, 2019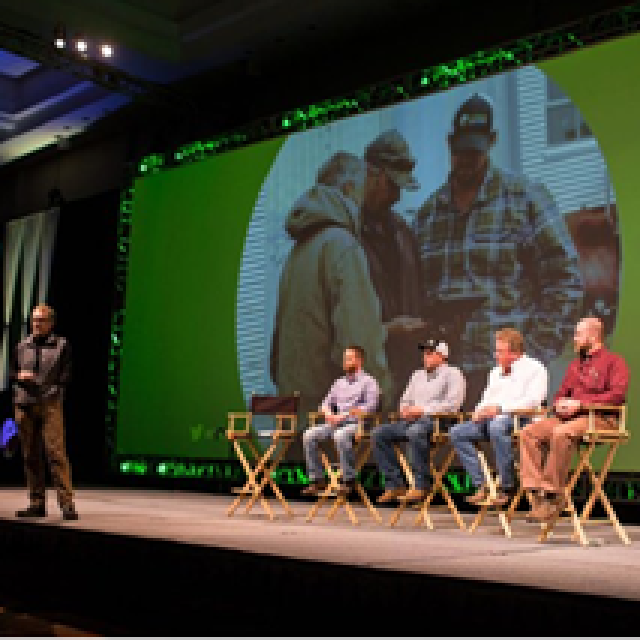 Weekly Crop Progress: Rain Beneficial HRW and Dryness Helps Delta SRW  
USDA's weekly crop progress reports showed that the recent rains in HRW territory continue to be beneficial for the crop.  All states reported improvement in the wheat crop over the last week while the scores in Texas and Oklahoma have shown constant improvement over the last month.  

Texas: 22% Very Poor/Poor vs. 30% at the start of March.

Oklahoma, Kansas, Colorado and Nebraska all reporting less than 10% of their crops rated as Very Poor/Poor with minimal classification as "very poor".

SRW scores in Louisiana, Mississippi showed improvement while Arkansas scores at 33% very poor/poor is not encouraging.     

47% of the corn crop got planted last week in Louisiana bringing the total to 50% and ahead of the 5 year average of 35%.  

17% of the Mississippi's corn crop was planted last week bringing the total to 18% and ahead of the 5 year average of 13%.   

What It Means For The U.S. Farmer

:

 Recent rains in the southern plains have been beneficial HRW and are helping to remove some of the weather related production risks.  Recent dryness in the Delta is clearly a net positive as its helping with field work, planting and the wheat crop is drying out. Lots of time left in both areas but the improvements should be well received.           
China Bans Canola Imports From Second Canadian Firm Viterra
China expanded its ban on Canadian canola imports on Tuesday to include shipments from Viterra, and is the latest development in a wider trade dispute between the two countries.

Viterra is the second canola exporter to have its registration cancelled, after Beijing halted shipments from top exporter Richardson International earlier this month.

The ban on Viterra, and related companies, was announced by China's General Administration of Customs on its website and was effective immediately. It comes just days after an industry group said that Chinese importers had stopped buying the oilseed from Canada.

China's customs authority said earlier this month it had found "hazardous pests" in canola imports from Canada, and revoked the export registration of Richardson.  Richardson denies this.

What It Means For The U.S. Farmer

:

Hopefully a positive for the U.S. oil seed export programs.  It has been difficult to gauge the responsiveness of any export flows switching to the U.S. as weekly soybean sales have been unimpressive in recent weeks.  There was material Chinese buying at the end of February and the beginning of March, but it's difficult to determine the "why": trade negotiation related activity, Brazil holding back supplies or buying ahead of banning Canadian canola.  Count on FBN to monitor weekly export sales to see if any Chinese business accelerates.

             
The risk of trading futures, hedging, and speculating can be substantial. FBN BR LLC (NFA ID: 0508695)
v
This block is broken or missing. You may be missing content or you might need to enable the original module.