Published on:
05:20AM Mar 26, 2019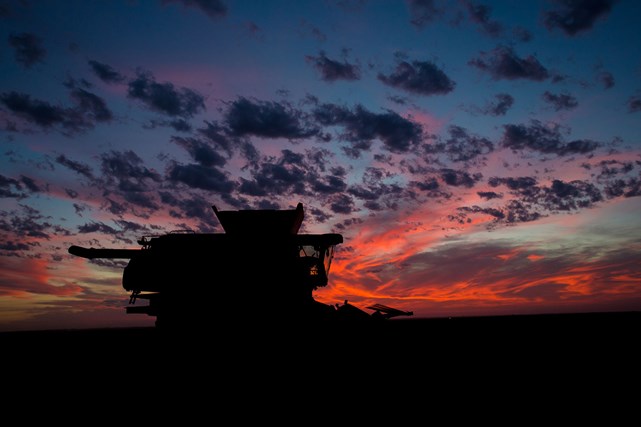 Good Morning from Allendale, Inc. with the early morning commentary for March 26, 2019.
Grain markets are mixed with wheat leading the way higher on increasing planting concerns, short-covering and technical buying.  Meanwhile, traders remain focused on U.S.-China trade negotiations as U.S. officials prepared to travel to Beijing for meetings starting this Thursday.  The extended weather maps increased precipitation throughout most of the corn belt states with rain totals from 1 to 4 inches.
U.S. soybean exports to China surged in February as the cargoes booked following a truce in the trade war arrived, according to customs data.  China brought in 907,754 tonnes of U.S. soybeans in February, up from 135,814 tonnes in January, the General Administration of Customs said.
Estimated fund positions (as of 03-22-2019) showed funds were short 247,300 corn contracts, short 63,000 soybean contracts, short 71,500 wheat contracts, short 25,800 soymeal contracts and long 4,400 soyoil contracts.
The U.S. agricultural economy appears to be stable, but the Federal Reserve is monitoring an increase in problem loans, Fed Governor Michelle Bowman said.  "Although the increase in problem loans associated with lower incomes has been modest, the Federal Reserve is monitoring the risk that has emerged in recent years," Bowman said.
Grain merchants have been grappling with lower profits from sourcing and shipping commodities such as grain and oilseeds, prompting cutbacks in trading teams, investments in food processing activities and acquisition speculation.
Heavy, wet snow covering most of North Dakota, the top wheat state, threatens to delay planting of spring wheat in another blow to farm belt states already facing billions of dollars in damage from flooding.  U.S. Farmers have planted the fewest acres of winter wheat in 110 years, hampered by rainy conditions.  Now heavy snows are threatening the seeding of spring wheat areas, which represents over a third of total domestic wheat production each year.
Egypt announced it is going back to paying its grain suppliers within 180 days instead of immediately, a government source said.  GASC for years used a deferred payment system introduced at a time when foreign-exchange shortages pressured Egypt's economy, pushing up wheat prices offered to the state buyer at its international tenders.
Oil prices finished higher, pushed up by ongoing supply cuts led by OPEC and by U.S. sanctions on Iran and Venezuela, but analysts believe signs of a sharp economic slowdown could soon drag on crude markets.
Brazil's Agriculture Ministry said the USDA has communicated it plans to inspect Brazilian beef and pork processing plants between June 10 and June 28.  "This is a key step to allow the resumption of fresh beef exports, in the near future, to the United States," minister Tereza Cristina Dias said.
Dressed Beef Values were mixed with choice down 0.09 and select up 0.09. The CME feeder index is 141.80. Pork cut-out values were up 2.41.
This block is broken or missing. You may be missing content or you might need to enable the original module.